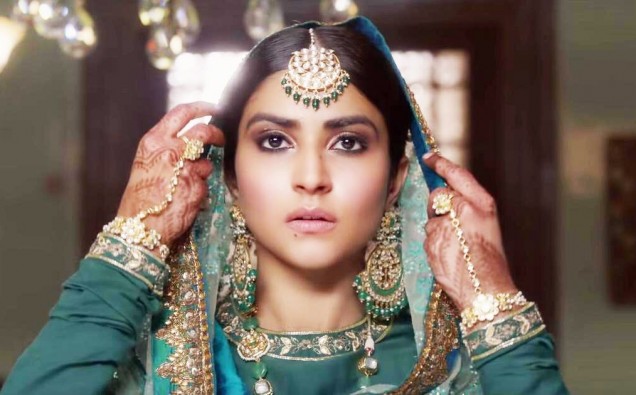 1)  Do you feel any pressure by being Nutan's granddaughter? There's bound to be expectations that the audience would have out of you, how do you deal with it? 
I don't really view it as pressure, I think it's a responsibility on my shoulders and I accept it with a lot of encouragement and pleasure. It makes me want to work harder, up my game and be better at my craft. I know that there will be expectations but I'm just excited about working hard and living up to them. 
 2) It is said that you were a lawyer before pursuing your acting career. Is this true? How did acting happen for you? 
I am a lawyer; I have studied my entire BLS LLB. Acting happened because it was always meant to happen, I always wanted to be an actor, but I believed in completing my education first. Basically, I was constantly auditioning from 2016 and the producers saw my pictures and apparently heard that I've given good auditions elsewhere. Then Nitin sir saw my pictures and thought I suited the part looks wise and wanted to audition me. I auditioned for this film, it was a long audition of around 4-5 hours with Nitin sir. About 18 days later I got the role. My reaction on getting this was very emotional and very happy, its something I've dreamt of my entire life. 
3) What advice was given to you before starting on your acting career? 
The only advice I've always gotten from everyone around me is to be honest with what you do and just work very hard 
4) Could you tell us what your best memory is from shooting the film? 
My best memory-shooting Notebook would be every moment I've spent with  
the children. And I think this one time when Nitin sir really wanted me to nail one expression and I practised it every day, when we finally reached the day of the shoot I remember he took out his headphones and said "very good Pranutan" and I'll never forget that  
5) Do you think it's possible to fall in love with someone you've never met? 
Yeah definitely, I think love in its true sense doesn't require people to see each other physically or see their physical appearance.  
6) What made you want to be part of this unique/unconventional love story? 
You've made me answer it in your question, its unique and unconventional. Anything that's not ordinary or run of the mill, it excites you as an actor and artist. And definitely I think Nitin sir, his passion and honesty. The way he is as a human being just makes you want to be with him all the time and work with him 
7) What was it like to work with Salman Khan as a producer? How did you feel seeing him in a role as producer rather than his usual acting role? 
To view Salman sir as a producer or even Ashwin sir, none of them have really given me a vibe of being my producer. They've always been my guiding light, my mentors, my guiding lights, someone I can go to with any kind of problem and talk to. The same obviously for Salman sir, he's my mentor and my guide who has always made everything chilled out for me. 
8) What was it like filming in the beautiful but isolated parts of Kashmir?  
What really stuck with me is the people of Kashmir, they are even more beautiful hearted and so warm and hospitable. It was not isolated to be honest, my whole crew was with me and we are all a big family. We are all one big family, so there was no isolation or anything, it was a fun schedule of shooting with friends.  
9) As this is your debut role into Bollywood, what sort of roles would you like to take up/who would you like to work with in the future? 
I don't have any set path and I've not thought about what I want to do next. I think it depends on how well I'm received and what film makers see in me. I want to be part of good stories and I want to work with directors like Nitin sir again, what a joy it would be to work with him again. I'm a huge fan of Sanjay sir and Zoya Akhtar and so many more.