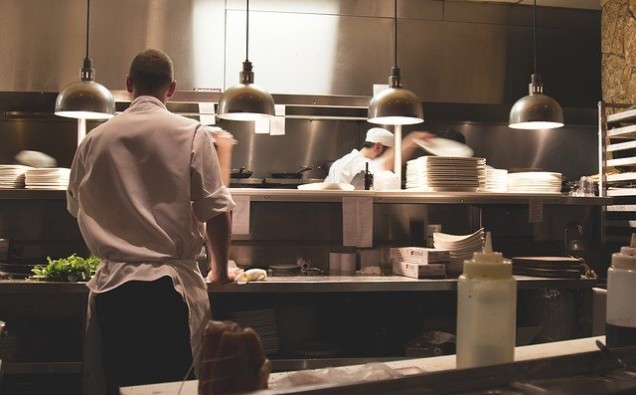 Chef ANI ARORA'S MUCH-LOVED HANKIES BRAND NOW OPENS IN LONDON HAYMARKET. A top new jaunt for all Indian street-food lovers in London and the location is world-class! The meal experience is a blend of soul- food and affordable glamour-writes Columnist and Restaurant Reviewer Riccha Grrover. An exclusive for Asian World news.
Tapas meets traditional Delhi street food at Hankies, a stylish West End eatery inspired by the classic hand spun roti, cooked on a searing Roomali Tawa and delicately folded into the eponymous 'hankies'.
Hankies is an up-scale take on authentic Indian street food, it evokes the heady scents and sultry evenings of the sub-continent in a distinguished setting.
With its simple, fresh and aromatic north Indian creations – all served tapas-style – and exceptional value for money, Ani Arora's Hankies brand has attracted Londoners with discerning palettes and tourists looking for good quality eclectic Indian grub alike. Now following in the footsteps of Shaftesbury Avenue and Marble Arch, this superb concept has a third home, this time in nestled in London Haymarket.
Walk down the staircase as you enter the restaurant's grand premises, you feel instantly away from the hustle and bustle outside, and into a dazzling space where industrial touches like wire mesh panels are juxtaposed with glittering chandeliers. Stretching down one wall, a stunning bar is sure to become a destination in its own right.
Despite its impressive size, Hankies Haymarket still feels intimate, with the restaurant divided into separate dining areas, each with a defined character.
There is also a spectacular private dining room, capable of seating up to 55 guests, complete with its own bar. This flexible layout, complemented by a range of set menus, makes this the prefect location for all manner of private and corporate events.
When it comes to the culinary offering, the ethos here is similar to that of Hankies' siblings, but with somewhat lighter flavours.
Based on traditional Indian street food recipes, dishes are served as small plates, offering diners the perfect excuse to indulge. Moreover, with the majority priced between £3 and £6, there is no excuse not to sample chef extraordinaire Ani's creations in all their tasteful glory.
Showcasing relaxed north Indian cooking at its finest are small bites such as 'Fruit de Mer' popcorn – crispy rice puffs with snow crab, shrimps & sago seeds served with a lemon & coriander dip – and Crispy Guinea Fowl with chilli salt, ash peppers, sweet drizzle & herb mayonnaise.
Fresh from the tandoor oven come succulent Skewers of Tiger Prawns with chives & garlic and Chilli Lamb Chops marinated in Kashmiri chillies & honey whilst other main courses include Ani's legendary Butter Chicken.
Hankies' extraordinary value for money – a rarity in this prime corner of london town – also extends to the drinks' menu, with prosecco priced at just £4.00 a glass and a collection of expertly mixed cocktails from just £7.50 each.
With a DJ in residence from Thursday through Saturday, and Sunday brunches being launched in the next few weeks, Hankies Haymarket is set to become one of the top places to eat, drink and socialise in the capital.
The service at this new Hankies outpost is impeccable; the food taste, quality, menu-choice, portion sizes, presentation are all top-notch and the vibe is Uber cool. Hankies as a brand is taking Indian street food to the next level in chef Rohit Ani's signature distinct style. It offers a good variety of small plates to satisfy discerning diners'  favourite and eclectic Indian street food cravings, all at one restaurant.
On my visit, I enjoyed trying out the recommended dishes of the amazing menu and savoured the delectable cuisine which can only get a 10/10 for flavour of the dishes across the menu, authentic flavours, promptness and attentiveness of service, cozy yet luxe decor and attention to detail, music and ambience…were just a few winners amongst many others!
So for this steet food  fix in an upscale restaurant at affordable prices, head right over there! Highly Recommended!
About Chef Anirudh Arora
Renowned culinary talent Ani Arora was born and brought up in Delhi. Following his graduation, he was headhunted by Oberoi Hotels, going on to work with them for five years, the youngest Indian chef in that huge empire. Travelling to London in 2003 in search of new challenges, he opened Moti Mahal in Covent Garden where he spent over a decade as head chef.
Ani then went on to open three London restaurants of his own: Nirvana Kitchen in Marylebone, Hankies Café in Shaftesbury Avenue and Hankies Marble Arch.
When he is not working in his kitchen, Ani travels the world catering for private individuals as well as prestigious events such as the Hero World Challenge at Albany, Bahamas (hosted by Tiger Woods) and the annual meeting of the World Economic Forum at Davos.
An avid researcher of India's ancient culinary traditions, Ani has also devoted his career to the gathering of long-forgotten rural recipes. The result was the best-selling book, Food of the Grand Trunk Road, written with Hardeep Singh Kohli.