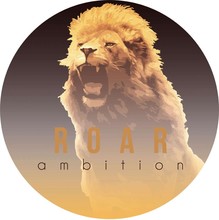 The customer acquisition specialists are frequently on the lookout for the next wave of talented individuals to help take the business forward. In business, when building a team, there is nothing more important than hiring those that are not just good at what they do but will also bond well with the rest of the workforce.
A business is nothing without its people, so a good recruitment system is vital for a company to grow and prosper. A failure to implement a robust recruitment structure is going to cause a number of fiscal and performance issues later down the line.
It is with this in mind that Roar Ambition has come up with a list of what it looks for when hiring and attracting new talent:
Roar Ambition: About the firm.
Adaptability – The direct marketing and sales industry is fast-paced. The firm feels suitable candidates need to continually evolve and be ready to do their own research and learn on their own. The right mindset means being prepared to learn and change as well as putting new skills to the test. A failure to have this spark or flexibility means, they will be left way behind.
Project Management Skills – The firm believes that those who aren't afraid to work outside their job descriptions are going to be the most valuable. Roar Ambition has worked hard to break down the barriers between departments so leaders can have a holistic understanding of the entire business. Furthermore, every client has their own needs so being able to understand that and learn to meet them is a must.
Culture Fit – Roar Ambition believe that this is arguably the most crucial factor for any new hire. It's critical for both how the new hire is going to interact with the rest of the workforce and how they communicate with current and potential clients. If they fail to gel with the team or can't handle talking to clients, it's a sign they might not be a fit long term.
Roar Ambition look for these qualities in their potential candidates during their three stage hiring process. Stage one is an initial overview and getting to understand the candidate. The second phase is a full day shadowing a current team member so that they get a feel for the role and can be assessed completing a number of different tasks and a final interview with the CEO to fully determine if they're the right fit for the company.