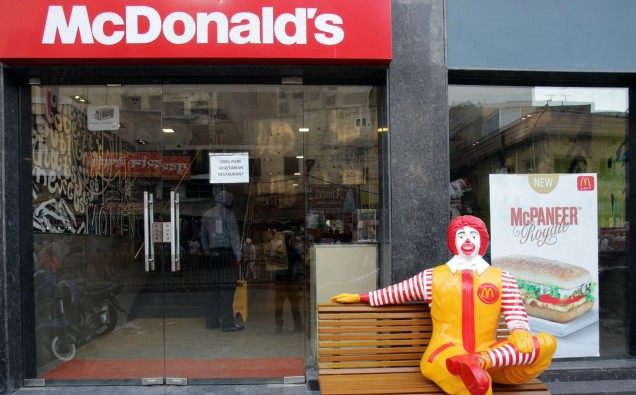 McDonald's has announced that it will be closing around 169 of its outlets in northern and eastern India after issuing a notice of termination of its franchise agreement with its partner in India.
Connaught Plaza Restaurants which runs the 169 franchises has been accused by McDonald's for violating the terms of the agreement.
McDonalds's have said that its Indian partner would have to "cease using the McDonald's name, trademarks, designs, branding, operational and marketing practice and policies" within 15 days of the termination notice.
43 of McDonald's outlets were also shut down in New Delhi, the capital city of India, after Connaught Plaza Restaurants did not renew their licenses previously in June.
Connaught Plaza Restaurants are considering taking a legal action against McDonald's, reported Chicago Tribune, with its managing director Vikram Bakshi calling McDonald's decision "mindless and ill-advised."
"Appropriate legal remedies that are available under law are being explored," Bakshi added.
As the McDonald's franchises in western and southern India are run by a separate company, McDonald's is looking to form a partnership with another company to work in north India.