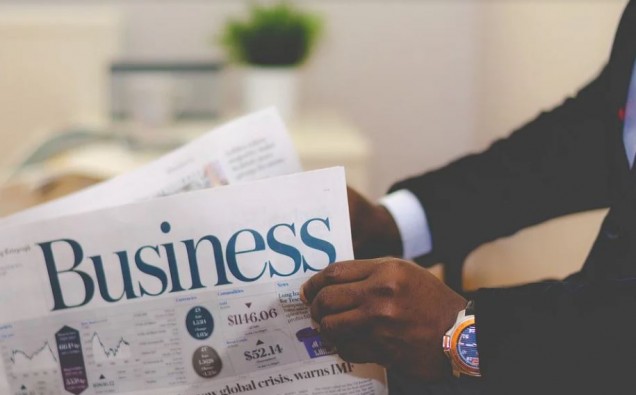 Mukesh Ambani
This merchant has made the top spot of our richest Indians list for the second year running. He owns the most valuable companies in India and seems to be an unstoppable driving force in the business industry.
Early Life
Mukesh Dhirubhai Ambani was born on April 19th 1957 in Aden, Yemen and grew up in Mumbai, India. He gained a Bachelor's degree from the Institute of Chemical Engineering during his youth. As an adolescent, Ambhani worked under his father's guidance at his family's owned Reliance Industries. After his father's death in 2002, the Ambani siblings divided the gas and oil empire between themselves and continued with its work.
Business career 
Ambani holds the largest shares of Reliance LTD among his brothers and sisters. The Mumbai Indians Premier League football team is also owned by him. Ambani's wealth continues to grow since establishing the Jilo mobile phone network, which has millions of users up and down the country. His net worth is around $51.4 Billion.
Gautam Adani
Gautam's life and business is surrounded by continuous controversy. He has been blamed for supporting the PM and leader of India's ruling party, Narendra Modi and receiving government bribes. His key businesses stem in port developments and agriculture.
Early Life 
Adani was born on June 24th, 1962. He is one among several brothers and sisters born under a father who was a clothes merchant. He graduated from secondary school and attended Gujarat University for his Commerce degree before dropping out half-way.
Business Career 
The businessman's self-owned Adani Group oversees transmissions and generation of power, as well as property investment and commodities. Gautam controls the port of Mudra in his home-town of Gujrat. Recently, his company acquired the rights to sell gas for vehicles in 21 cities. He also owns shares in Anil Ambani's Reliance Industries. His networth is around $15.7 billion.
Hinduja Family
The Hinduja family name resonates all over India as one of the most influential and wealthiest dynasties in the country. The four brothers: Srichand, Ashok, Gopichand and Prakash manage the family's empire from various locations all over the globe, such as Switzerland, India and London.
Early Life
The oldest of the Hinduja brothers, Srichand Pramand, was born on November 28th 1935 in Karachi, Pakistan. He attended RD National College in Mumbai. Gopichand was born in 1940 and graduated from Jai Hind College in Mumbai. Prakash was born in the same year and went to the University of Westminister. Ashok graduated from the University of Bombay.
Business Career
Ashok owns the Hinduja's own named Defence business which specialises in tactical vehicles. The Hinduja Group have divisions in the oil industry, inclusive of lubricants, commercial explosives, and speciality chemicals. The dynasty also owns a Hospital in Boston, among other establishments and businesses across the world. Their combined net worth is roughly $15.6 Billion.
Pallonji Mistry
Mr Mistry is CEO of his family's Shapoorji Pallonji Group, which has a history that exceeds 153 years. His alias is 'The Phantom of Bombay' in recognition of his affirmative but quiet managerial technique. He is known to love the outdoors and horseback riding.
Early Life
Mr Mistry was born in India on the 4th of July 1968. He graduated with a degree in Civil Engineering from the Imperial College London. Mr Mistry gave up his Indian nationality to marry his wife Pat Perin Dubash, an Irish national. He is the former chairman of Associated Cement Companies and owns acres of land in Pune, which he utilises for horseback riding and the like.
Business Career
After inheriting the SP Company from his forefathers, Mr Mistry went on to own Forbes Textiles and 'Eureka Forbes', a company managed by his son Shapoor which specialises in water purification. The SP Group also share 18.4% of shares with Tata Sons, a company Pallonji's other son faced a legal battle with after being removed as chairman. Mr Mistry's net worth is valued at $15 Billion.
Uday Kotak
Uday is a new entry in India's top 10 Indian rich list of 2019. The primary source of his income stems from banking and investments. He initiated Kotak Mahindra Finance Ltd., which became India's first company to be granted a banking license in 2003.
Early Life
Uday grew up in a joint household which accommodated around 60 persons. His family traditionally worked in cotton trading. As a child, he enjoyed playing cricket and the Sitar. His talent in Mathematics influenced him to pursue a Bachelor's degree from Sydenham College. He then graduated with a Masters in Management from the Jamnalal Bajaj Institute of Management Studies.
Career
Kotak began his business after borrowing just an 80, 000 rupees loan from his family and friends. His has investments partners from the likes of ING and Bharti Airtel. In October of 2019, allegations for conspiracy and fraud led him to be investigated. His current net worth is priced at $14.8 Billion.
Shiv Nadar
Shiv Nadar is an Indian billionaire and philanthropist. His primary income comes from his software services company HCL. His nickname is 'Magus', which translates from Persian as 'Wizard', due to his unique ideas in re-shaping his company constantly. He has a brother named Ramichand who is a Tamil fiction-author.
Early Life
Nadar was born in the Tamil region of India on July 14th 1945. He graduated from the PSG College in Coimbatore, India with a degree in Electrical Engineering. His Great Uncle is S.P. Adithanar, the founder of Dina Thani Newspaper.
Business Career
Nadar left his first job in technology at Walchand's Group in the 1960's to begin his own business venture with his close friends and family. Before establishing HCL, he sold digital Calculators via his company' Micro comp.' After creating HCL in 1976, Nadar continues to donate 10% of his annual income to charity. He also founded the College of Engineering in Chennai. His net worth is approximately $14.4 billion.
Radhakishan Damani
Damani is another new entry to the 2019 Top 10 Indian richest list. He is a Veteran Mumbai investor and was also a mentor to billionaire Rakesh Jhunjunwala. His primary source of income is from investments and the retail sector.
Early Life 
Damani was born on January 1st 1956 in Mumbai, India. He was raised in a single-bedroom apartment. He was a College dropout and instead of finishing his degree, opted to enter the stock market and try his luck as a young broker.
Business 
Dumani exited the stock market at the turn of the millennium in order to build a retail empire. He bought cheap land in Navi, Mumbai to construct his first D-Mart store. D-mart specialises in cheap consumer goods. The chain now has more than 170 stores all across the country. Dumani's net worth is now valued at $14.3 Billion.
Godrej Family
Frequent visitors to India will be aware that the brand name 'Godrej' is inscribed on a range of Indian household goods and products. The group has over 120 years of history behind it, and the current owner Adi Godrej inherited it from his forefather Ardeshir Godrej, an ex-lawyer.
Early Life
Godrej is a Parsi family. The business was first founded in Bombay where Ardeshir started to manufacture and retail locks to keep residents safe from the locality's rising crime rate. Although the founder did not have any children of his own, his nephews Naval, Burjor and Sohrab continued his important work until their sons Adi, Jamshyd and Nadir took their places. Adi himself was also born in Mumbai on April 3rd, 1942, and has headed the company for many years now.
Career    
Currently, Adis's two children Nisaba and Pirojsha contribute greatly to the smooth running and management of the family business. The group has also grown to have businesses in the industrial, agricultural and engineering sectors, as well as producing home appliances and furnishings. The family has a large asset of 3.5 thousand acres of land within Mumbai. Their current net worth is £12 Billion.
Lakshmi Mittal
Lakshmi Mittal has fallen heavily in ranking on the list since last year when he formerly held 3rd place. Mittal comes from the historic Indian steel clan, in 2007, he was also thought to be the richest Indian person in Europe. He currently resides in the UK. His daughter Vanisha's wedding, is the second most expensive of all time.
Early Life
Mittal was born in Rajasthan, India on June 15th 1950. He gained a first-class honours degree in Commerce from St. Xavier's College. Like his father before him, he became a steel merchant and opened his first steel factory in Java, Indonesia, titled Ispat Indo, at age 26.
Business Career
Mittal is CEO of Arcelor Mittal, the world's biggest Steel Maker. He has merged the company with one of France's own steelmaking groups and formerly bought Italy's loss-suffering manufacturer Ilva in 2018. In the same year, his company suffered a $33M loss due to rising steel prices, despite $5.1 Billion revenue. Mittal is a part of foreign business councils in Kazakhstan, Cleveland and Europe. His approximate net worth is $10.5B.
Kumar Birla
Formerly holding the number 9 spot for India's top 10 richest list, Birla has fallen down one place. He heads his family's Aditya Birla group; the empire's roots go back to 1857 with early beginnings in cotton trading in Rajasthan.
Early Life 
Birla was born in Mumbai, India on June 14th 1967 but grew up in Kolkata. He secured his degree in Commerce from the HR College of Commerce and Economics. He graduated with his Masters from London Business School.
Business Career 
Birla oversees India's most colossal Conglomerate group; his business deals in financial services, telecom, aluminium and cement. Birla inherited the industries over two decades ago at age 28 when his father passed away. One of his biggest successes is combining Vodafone India with Idea Cellular to form the country's biggest mobile network. His net worth is priced at around $10 Billion.
Manisha Bhanot