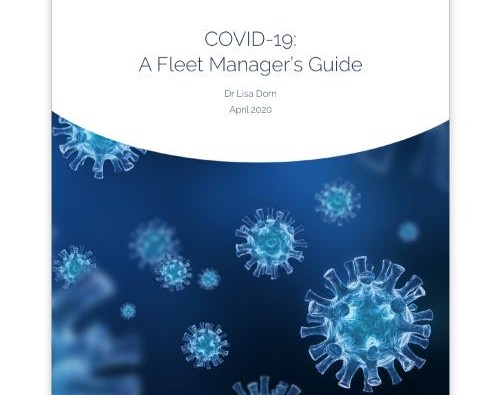 DriverMetrics has published a new guide for fleet managers which addresses the impact of Covid-19 on driver stress.
Written by DriverMetrics Research Director, Dr Lisa Dorn, the guide covers identifying the signs of driver stress during the pandemic; its effects on crash involvement, and practical advice on supporting drivers at this challenging time.
Dr Dorn said, "We are going to be living and working in the context of Covid-19 for a sustained period. For many people, driving for work will be even more stressful than ever before, as a range of anxieties and concerns distract drivers. Thankfully, there is a large body of research that can help us to identify the signs of driver stress and to take steps to reduce it."
Covid-19: A Guide for Fleet Managers is now available via free download on tje DriverMetrics website at:
https://resources.drivermetrics.com/covid19/
About DriverMetrics
DriverMetrics was established at Cranfield University in 2005, to make academic research into fleet driver safety more widely available. Today, our portfolio of scientifically validated driver risk assessments, together with integrated eLearning and driver coaching interventions are used in the United Kingdom and 40 other countries by hundreds of organisations, including Unilever, Greyhound Bus and Shell.