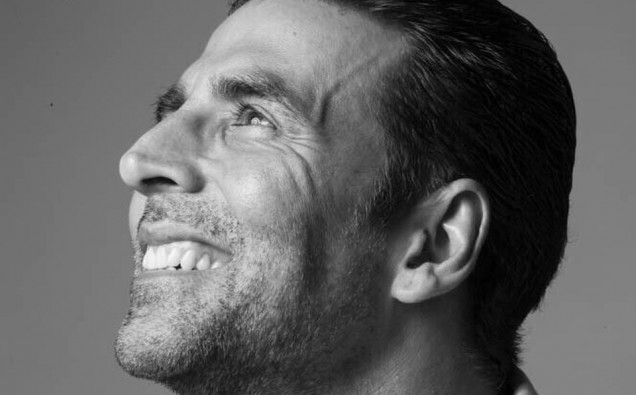 Below is a list of the Indian film industry's richest stars and their annual earnings during the last year  
 1.Akshay Kumar Earnings – 293.25 Crore 
Akshay is a legendary Canadian Indian born Bollywood star. He specialises in acting, stunts, producing and also as a television personality. He has been in the film industry for over three decades and starred in over 100 works. Akshay was born Rajiv Hari Om Bhatia on the 9th of September in 1967. He dropped out of Guru Nanak Khalsa College in Mumbai to peruse a career in martial arts. After this, he went on to become a model before he started being signed up for leading Bollywood roles. Akshay owns impressive bungalow and flat properties in Mumbai and on Goa beach. He is known to be smart with his earnings and has around five crores invested in the Khalsa Warriors and World Kabaddi League.  
2. Salman Khan – 229.5 Crore 
Salman Khan was born as Abdul Rashid Khan on the 27th of December 1965. He has been in the film industry for over 25 years, undertaking both lead and supporting actor roles. He is also an established television presenter, and known vocalist and philanthropist. Salman's paternal ancestors hail from Afghanistan before they migrated and settled in Indore. Salman completed his formal education at St Stanislaus High School, and attended St. Xavier's College in Mumbai, but left before earning a qualification. Khan has set up a few philanthropic projects during his career. One of them is his clothing line 'Being Human' which sells t-shirts, a portion of the profits are donated to worthy causes. He has been subject to much speculation due to his allegedly violent relationship history, and legal cases against him.  
 3. Amitabh Bachchan – 239.25 Crore 
Also referred to as 'The Big B' of Bollywood, Bachchan was born as Inquilaab Srivastava, before having his first name changed to Amitabh. When he began acting, he started using his father's pen name Bachchan. He has been active in the film industry for almost five decades, despite being aged 77, he still continues to work as an actor today. Bachchan first made his acting debut during the 1970s by playing a series of angry characters, through which he gained tremendous popularity. However, since then, he has made use of his talents in a variety of roles. Bachchan was born in Allahabad, India. He attended Sherwood College in Nainital. He is married to actress Jaya Bhaduri. His son is actor Abhishek Bachchan, who is married to the actress Aishwarya Rai. They also have a daughter called Shweta Bachchan.    
 4. Shah Rukh Khan – 124.38 Crore 
Widely known as 'King Khan' for his incredible impact on Bollywood, Shah Rukh has been part of over 100 movies, and also worked as a TV actor, producer, show host and infomercial star.  
Khan first made his acting debut in 1988 and is still a hard-working gem on the Indian film industry. He was born during November in1965, New Delhi, India. He graduated from Hansraj College and Delhi University, prior to beginning his acting career. He married his wife, Gauri Khan in 1991, the couple live in Mumbai with their three children. Khan has won several awards and accolades, including 15 Filmfare Awards, 5 Producers Guild Film Awards, and 17 Screen Awards.    
5.  Ranveer Singh– 118.2 Crore  
Ranveer Singh Bhavani has appeared frequently on Forbes India for the last several years as one of Bollywood's highest-earning actors. He made his big-screen acting debut just a decade ago in 2010.  
Singh was born on the 6th of July 1985 in Mumbai, India. He always loved acting and performance, but unable to get a big break, turned to creative writing and gained his BA from Indiana University. After working as a copywriter, he became an assistant director, before getting his break-through in Bollywood.                                 Singh married Deepika Padukone in 2018 after six years of dating, in a lavish ceremony at Lake Como in Italy.  
6. Alia Bhatt – 59.21 Crore     
Alia Bhatt, although with British citizenship, is an Indian origin actor. During the last year, she became Bollywood's highest-earning actress after releasing a series of new projects and films to theatres. Bhatt was born on the 15th of March 1993 in Mumbai, India, at age 26, she has a number of impressive awards and accolades under her belt. She won the Filmfare Critics Award for 'Best Actress' due to her role in Highway (2014), and her highest-grossing release so far has been Gully Boy (2019). Besides acting, Bhatt has also launched her own clothing and handbag line called CoExist. She has also sung several of her film songs and participated in live concerts and stage shows.  
7. Deepika Padukone – 48 Crore 
Padukone is the second actress on Bollywood's highest-paid stars list. From a family of Sports professionals, Padukone started as a fashion model before she made her acting debut. Padukone was born on the 5th of January 1986 in Copenhagen, Denmark. When she was one year old, her family migrated to Bangalore, India where she received her formal education. Padukone has made several runway, music video and commercial appearances. She has several successful hits under her belt, including her first lead debut, Om Shanti Om, Happy New Year and Chennai Express.  
 8. Ajay Devgn – 94 Crore  
Ajay Devgn, born Vishal Devgn, is an actor, producer and director. He is another one of the old school heroes of Hindi cinema. He has been awarded the Padma Shri by the Indian Government, which is the 4th highest civilian honour of the nation. Devgn was born on the 2nd of April 1969 in the country's capital of New Delhi. He received his education at Mithibai College. His father, Veeru Devgn, was a famous Bollywood director, stuntman and action choreographer. Devgn began dating fellow actress Kajol in 1995 on the set of their film Gundaraj  (1995). They married in 1999 and have two children together.                                     
 9. Priyanka Chopra Jonas – 23.4 Crore 
Priyanka Chopra Jonas is an actress, singer and producer. She is a former winner of the Miss World Pageant 2000, UN ambassador, and has been named on the Forbes 100 Most Influential Women list twice. Jonas was born on the 18th of July 1982 in Jharkhand, India. Her parents both worked as physicians in the Indian army, due to which she moved across various cities and attended several schools. The actresses Prineeti, Meera and Mannara Chopra, are all her cousins. During her career, Chopra has expanded into American cinema and tv, starring in the thriller series 'Quantico' and Isn't It Romantic (2019). She married singer Nick Jonas in 2018.                        
 10. Aamir Khan – 85 Crore 
Aamir Khan is an Indian born actor, director, film producer and talk-show presenter. He has a large following in South India and Greater China. Khan was born on the 14th of March 1965 in Mumbai, India. He began his career early as a child actor in the film Yaadon Ki Baaraat (1973) which was produced by his uncle Nasir Hussain. Some of Aamir Khan's most popular works include Ghajini (2008), 3 Idiots (2009), Dhoom 3 (2013), his directed and self-starring film Taare Zameen Par (2007), and his work on his talk show Satyamev Jayate. Khan married his first wife Reena Dutta in 1986; they divorced in 2002. He married his current wife Kiran Rao in 2005. He has three children.