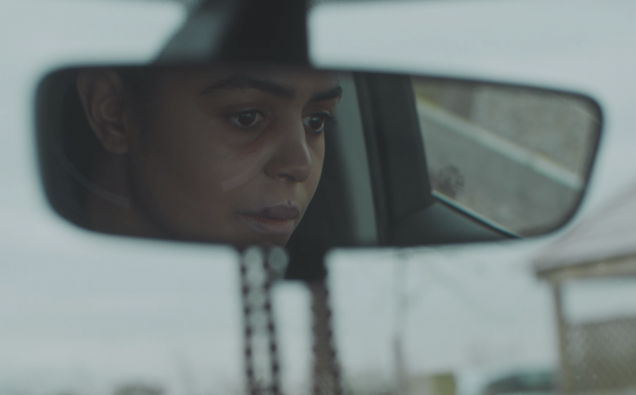 Winter is at our doorstep and while many of us are preparing for a festive season ahead, not every home will be a happy place to be this winter. The UK is experiencing a national resurgence of COVID-19 and weather forecasts are predicting a colder than average season. As the temperature drops and the virus continues, lives are at risk.
To protect the most vulnerable communities here at home and abroad, the international humanitarian organisation Penny Appeal have once again launched their Winter Emergency campaign, which globally aided 20,330 people last year. The theme of their Winter Emergency campaign this season is 'Home is not home', highlighting the struggles of low-income families, the elderly, refuges, the homeless and the victims of disaster and domestic violence.
As part of their Winter Emergency campaign, Penny Appeal will be releasing 4 short dramatic micro shorts that follow the stories of those most affected by lockdown and the harsh winter season. As a charity, this is the first time they will be airing these dramatic micro shorts alongside 2 traditional adverts.
 As more people watch TV and share more mobile content, the charity has created short film dramas which will highlight and create greater awareness of certain issues that affect many in society. Their debut micro film will be released in 2 parts, and focus on the story of 27-year-old Nasrin.
Nasrin has been living in fear long before the coronavirus pandemic began and after being forced to spend time in isolation with her husband Iqbal and his temper, she needs help. Nasrin, like so many other vulnerable people, is a victim of domestic abuse and Penny Appeal are sharing her story to raise awareness about domestic violence. Penny Appeal's short dramatic films are all based on true events, meant to be consumed as the stories they are rather than a normal avert.
When coronavirus lockdown measures began, the UK saw a 33% rise in domestic abuse reports. In 2019, 2.4 million adults between the ages of 16 -74 experienced domestic abuse, and now these numbers are on the rise due to COVID-19. This has caused nationwide concern for the safety of those in vulnerable situations.
"As Covid-19 is now a part of daily life, domestic abuse has risen significantly. The lockdown period made it difficult for victims to get support or flee an abusive relationship, as a result calls to our Domestic Abuse Helpline increased by 30%. The distressing calls we have received, show just how intense domestic abuse can become when families are forced to coexist 24/7," said Hinna Zafar, Penny Appeal's Wellbeing Services Manager.
She continued, saying, "Penny Appeal are committed to improving the lives of all those affected by domestic abuse, so women and children can live safely. We provide a range of services to offer a listening ear, practical solutions, and empowering victims to rebuild their lives."
This winter, in addition to their confidential Domestic Abuse Hotline and counselling services which are provided in English and various South Asian languages, Penny Appeal have partnered with Birmingham Women's Aid to provide toiletries, gifts for children and food parcels for women fleeing domestic abuse.
Moreover, they will also be working with housing associations to provide the victims of domestic violence with duvets and luxury festive hampers to make the seasonal period a special time for those going through hardships.
You can watch the first half of Nasrin's story at https://pennyappeal.org/appeal/winter-emergency/winter-at-home, as well as make a donation towards Penny Appeal's UK Winter Emergency campaign to provide support for the victims of domestic abuse this winter.