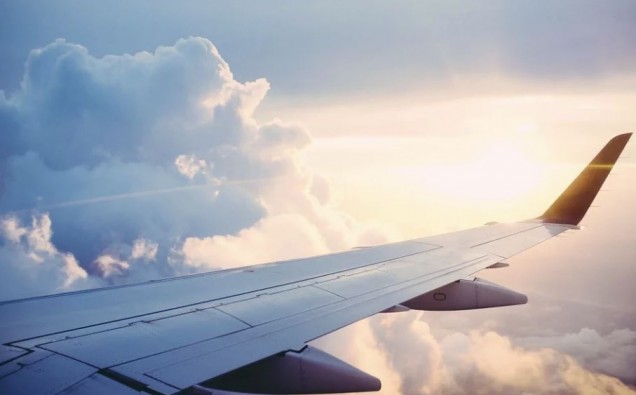 Two thirds (64%1) of Britons remain against foreign travel, despite the lifting of quarantine in many countries. What's more, the majority of Britons do not feel comfortable flying long haul (79%) or short haul (71%) 
To give apprehensive Britons a slice of that foreign holiday feeling without leaving the UK, Love Home Swap has launched holidays to British places that have foreign names – including California (in Great Yarmouth), Bermuda (in Warwickshire) and New York (in Lincolnshire), as well as several other UK towns and villages that share their name with foreign destinations     
Britons wanting to plan a holiday in one of these British places with a foreign name should consult Love Home Swap's new guidebook Around The World In Britain released today
Love Home Swap is also giving away free memberships to people that had holidays to international destinations cancelled, which they can use to take a home swapping holiday in a British namesake
California, Bermuda, New York, Egypt: classic holiday spots thousands of miles away and currently tricky if not impossible to get to, right? Wrong. In fact, holidaymakers can physically visit all of these destinations without once setting foot outside the UK. That's because they are all the names of towns and villages right here in Britain, as home swapping* site Love Home Swap reveals today by launching holidays to British places with foreign names.
Love Home Swap has launched these unique holidays to give nervous Britons the opportunity of a memorable vacation as well as the chance to say they're going somewhere exotic, but without ever actually leaving the UK.
Sure, Egypt in Buckinghamshire might not come with Egypt in Africa's weather, cuisine or ancient pyramids. But for the two thirds (64%) of Britons that remain unsure, scared or outright against holidays abroad this year (regardless of coronavirus travel quarantines lifting), a week-long holiday in the green and pleasant land of England's Egypt, or one of the several other British towns and villages that share their names with foreign destinations, might be just the ticket.
To help Britons plan and arrange a holiday to a UK place with a foreign name, Love Home Swap has created an accompanying guidebook called 'Around The World In Britain'. Designed in the style of vintage travel postcards the snappy guidebook covers 10 holidays in UK towns and villages with international names. For each location, there are suggested itineraries and fun things to see and do, as well as recommended Love Home Swap holiday properties to stay in.
Some of the British towns and villages with foreign names that tourists can now take a home swapping holiday in:
California (Norfolk): a seaside resort and sandy beach in Great Yarmouth. Visit on a hot summer's day, listen to The Beach Boys, and you might just feel like you're on Santa Monica Beach – albeit with fish and chips. California's name can be traced to the discovery of 16th century gold coins on the beach in 1848, coinciding with the Californian 'gold rush' in America.
Melbourne (Derbyshire): Melbourne is a quintessential British market town that happens to share its name with the second most populous city in Australia. Derbyshire's Melbourne means 'mill stream' and was first recorded in the Domesday Book in 1086. The town was once home to the father of modern tourism, Thomas Cook. Just like its Australian namesake, Melbourne in Derbyshire boasts quite a bustling food scene with award-winning restaurants and the 18th Century Melbourne Hall is one of the best-known historic houses and gardens in the country.
Moscow (Ayrshire): swap the Red Square for red tractors in Ayrshire's rural Moscow. A holiday in the Scottish hamlet will see visitors sharing the precise latitude of the Russian capital. The origins of this Moscow's name are disputed, with theories ranging from ancient Celtic origins to being a reference to Napoleon's retreat from Russia. Nearby attractions include Dumfries House, Galloway Forest Park and the Scottish Dark Sky Observatory.
Egypt (Buckinghamshire): less Nile and more country pile, the village of Egypt is wooded, green, leafy and the perfect place for a peaceful holiday. Locals think the name derives from the Greek word for Romani travellers, who may have had an encampment in the area.
Toronto (County Durham): Named after the Canadian city, Bishop Auckland's Toronto might not have Lake Ontario or the Niagara Falls nearby, but it does have a splendid Victorian viaduct and it's just a short drive from the now world-famous Barnard Castle.
New York (Lincolnshire): a sleepy hamlet in Lincolnshire that's a world away from the skyscrapers of Manhattan but is just as green as upstate Empire State. Visitors can take a short drive to National Trust Belton House, eat at the NYC-themed Witham and Blues restaurant or hop down the road and visit the equally American-named town of Boston. New York was named after the city of York, unlike its American namesake which takes its name from 17th century Duke of York, James Stuart.
Bermuda (Warwickshire): Bermuda was named after a local landowner who was the former Governor of the islands of Bermuda. Bermuda was originally a small pit village to house workers of a nearby colliery. Today it is the archetypal English village, with rows of brick cottages and leafy streets. It's a short drive from Kenilworth Castle, Stratford-upon-Avon and was once visited by TV's Andi Peters.
 Love Home Swap's Around The World in Britain guidebook also helps Britons plan and arrange home swapping holidays in Florence (in Staffordshire), Holland (in Surrey) and Hollywood (in Worcestershire)**.
Although the UK government has lifted coronavirus quarantine on arrivals from many foreign destinations, according to research by Love Home Swap, the vast majority of Britons still do not currently feel comfortable travelling abroad – with 79% saying they do not feel safe to fly long haul and 71% feeling the same way about short haul trips as a result of the pandemic.
But it's not just matters of safety that might make a trip to Melbourne in Derbyshire more palatable than a holiday to Melbourne in Australia. It's also a matter of cost, with one in five (20%) Britons having less money to spend on holidays now and 28% saying they won't be going on a foreign holiday this year in part because they cannot afford one. A seven-day holiday to California, USA could cost approximately £2,223 per person2. A seven-day home swapping holiday in California, Great Yarmouth, meanwhile, would cost only £269.253.
To mark the launch of its holidays to British places with foreign names, Love Home Swap is giving away a number of complimentary three-month memberships to Britons that had holidays cancelled in any of the international namesakes. So, if someone had a holiday cancelled in New York, USA they could arrange a free stay in New York, Lincolnshire (or in any of the UK properties on Love Home Swap). Interested parties can apply by entering details here and supplying proof of their original booking.
A Love Home Swap spokesperson commented: "It's well-documented that staycations are experiencing a boom this summer as British holidaymakers can't or won't travel abroad. However, just because a household might choose to holiday on home soil doesn't mean they can't say they're travelling to the likes of California, Bermuda or New York. While they might look and feel very different from their international namesakes, the UK destinations with foreign names are nonetheless wonderful spots to holiday in this year. With 52% saying they would now prefer to holiday in a home environment rather than in a hotel or resort, and with many looking for a more cost-effective way to holiday in light of challenging circumstances, what could be better than a home swapping holiday in places such as Egypt, Melbourne, Holland or Hollywood?"
To book a home swapping holiday in a UK place with a foreign name, simply sign up to Love Home Swap, find a preferred property in one of the 10 destinations to and contact the owner to get the ball rolling. Before you know it you could be on the beach in California (in Great Yarmouth).