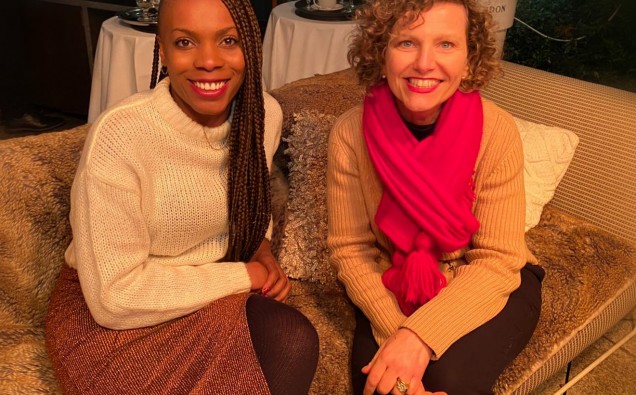 Multiple new year sign-ups to Women in Travel (CIC)'s BAME Corporate Membership scheme is signalling that diversity and inclusion are now taking centre stage in the travel sector in 2021, with dnata Travel Group and The University of Surrey's School of Hospitality & Tourism Management joining the ranks of Google to continue the education around allyship and tackling diversity issues.
These Corporate Memberships will see Women in Travel work closely with the forward-thinking organisations to address shared challenges around racial equity in the travel industry, ranging from allyship in the workplace to diversifying travel marketing. As well as setting tangible targets to increase BAME representation within travel and hospitality and establishing best practice guidelines, Women in Travel will create tailored solutions for each Member.
Speaking about dnata Travel Group's new BAME Corporate Membership, John Bevan, CEO, said: "We're proud to be championing diversity in the travel industry as an ally for BAME travellers. In 2019, we launched the Belong initiative at dnata Travel Group to challenge ourselves around issues relating to diversity and inclusion within our organisation, so it feels natural for us to be partnering with BAME Women in Travel on this important topic and is very much part of the internal conversation we've been having."
Professor Tussyadiah, Acting Head of the School of Hospitality & Tourism Management at the University of Surrey shared: "The School of Hospitality & Tourism Management is dedicated to addressing racial inequality as a societal, moral, and business issue, and we're proud to announce our Membership with Women in Travel". Whilst Professor Nigel Morgan explained: "With this Membership, we hope to encourage our students – the future generations of industry leaders and professionals – to address and tackle racial disparities in the travel sector head on."
As announced in December 2020, Google was one of the first major organisations to sign up to Women in Travel's 'BAME Corporate Membership' scheme and is stepping up its activity this year starting with participation in one of Women in Travel's 'Allyship Curates'.
A 90-minute virtual session was held on 14 January 2021 for 20 members of Google's travel division. During the Curate, Women in Travel provided Google with an interactive training presentation on allyship in the workplace, followed by a thought-provoking breakout room discussion. Google's staff were also given the chance to engage and talk with a mini panel of experts on racial equity and corporate diversity.
The Corporate Membership scheme forms part of BAME Women in Travel's Vision 2023 plan, seeking to ensure that BAME employees and entrepreneurs within the travel industry have fair and equal opportunities to be hired, retained, and promoted. The three-year plan is spearheaded by Women in Travel's Executive Director, BAME, Jamie-Lee Abtar.
Speaking about her involvement with Women in Travel's BAME initiatives for 2021, Jamie-Lee Abtar, Executive Director, said: "We are pleased to have some incredible partners join us on our journey for creating a more equitable and diverse travel industry. From academia to industry, we are charting a path to a more inclusive and diversified workplace as we begin to rebuild and restore a bigger and better travel industry. I encourage travel brands to ensure that DEI is central to their agenda for 2021." 
To learn more about BAME Women in Travel's Corporate Partnerships contact Jamie-Lee Abtar at jamielee@womenintravelcic.com.