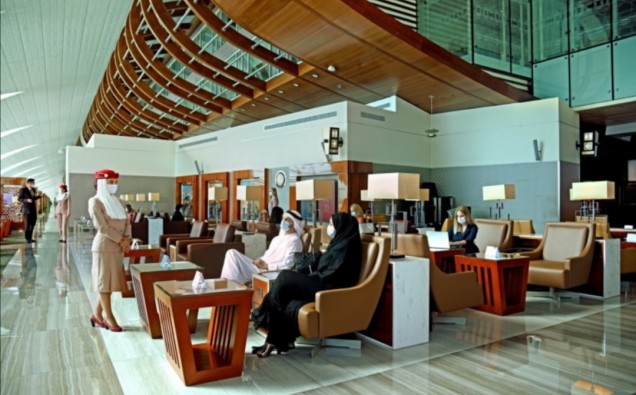 Year 2020 was not a fruitful year for the whole world because of Covid-19 pandemic and this thing will always be remembered as the most unfortunate year in history. But one more thing will not be forgotten that in this Covid-19 pandemic year Emirates was on the top spots in many awards ceremony. At the Aviation Business Awards, Emirates was declared as the "Airline of the Year 2020" and Sir Tim Clark was honored with Lifetime Achievement Award. According to Emirates media press release, "Airline was recognized for its resilience, agility and innovation in the face of the global pandemic, often leading the industry in its initiatives to boost traveler confidence and comfort."
At the " Business Traveler Middle East Awards 2020" which was based on reader votes, Emirates had four wins :- Best Airline Worldwide, Airline with Best Cabin Crew, Best First Class, Best Airport Lounge. Not only this, Dubai International Airport was crowned Best Airport in Middle East and Best Airport for Duty Free Shopping.
At the "World Travel Awards 2020" , Emirates was given the title as the "World's Leading Airline" in 3 categories – World's Leading Airline – Economy Class 2020, World's Leading Airline Lounge – Business Class 2020, World's Leading Airline Rewards Programme 2020. Apart from this Emirates also bagged the "Best Airline For 2020" at The Sun Travel Awards & the "Best Long Haul Airline" at The Times & The Sunday Times Travel Awards. It is also rated as the Safest Airline in the world for its response to the Covid-19 pandemic according to the Safe Travel Barometer.
Throughout the pandemic Emirates took various steps to ensure the safety of their passengers by providing more technology based options to their customers from the airport till onboard. Emirates Cargo flew worldwide to provide basic essentials.
With these ongoing efforts Emirates has really made a HISTORY in the year 2020. 
By: Rida Khan (Aviation Author)
Instagram A/c :- aviationauthor.ridakhan