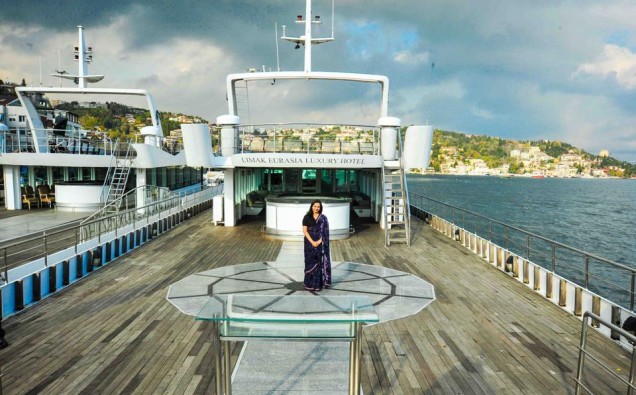 UK turns its attentions to wider global trade relations, particularly those with India. The links between the UK and India go back centuries and – with Boris Johnson set to visit in January – the two nations share a united vision for the future, particularly with regards to strengthening economic ties.
India is gearing up for a major inflow of UK – and indeed global – investment. The Indian real estate market is booming:  early this year, this sector of the economy was predicted to reach $1 trillion by 2030, contributing 13% of India's GDP by 2025*. Despite the ongoing global pandemic, the Indian real estate market has seen a surge in demand from investors – primarily the NRI community – attributed to the fact that real estate is a safe and secure investment that yields high appreciation.
India's influence in the UK cannot be underestimated: some of our key political figures are Indian, and there is a sizeable NRI community across the country.
Against this backdrop, DLF – India's leading property developer – is launching The Camellias, the latest addition to their DLF5 development in millennium city, Gurugram. The development offers a total of 429 lateral residences, ranging in size from 7,350sqft to 16,290sqft, including some of the largest and most luxurious penthouses in India: 12 of 13,000sqft and two of 16,000sqft.
The Camellias sets a new standard for sustainable luxury living in India: a trend that has gathered pace over recent years, particularly given that the pandemic has shone a light on new ways of urban living, and building for a better – and safer – future. Camellias is the first residential development in India to be accredited with LEED Platinum certification by the US Green Building Council (USGBC). Principles of sustainability have been embedded at every stage of planning and construction from harvesting rainwater for plumbing fixtures and the responsible recycling of construction materials to efforts to bolster the city's proud reputation as 'the green lungs' of Delhi: DLF5 has the largest diversity of migratory birds and trees in the region.
Testament to the notion of a new way of urban living, a pioneering 150,000sqft Clubhouse lies at the heart of The Camellias, offering amenities that far exceed the standard of most five-star luxury hotels. The Clubhouse fosters a strong sense of community while emphasising the importance of holistic wellness. Its seven 'Energy Zones' and state-of-the-art fitness centre (designed by The Wright Fit) are all designed to contribute to quality of life and longevity.
Gurugram itself has become a template for future cities; attracting millennials and UHNWs from across India and internationally. A great cultural offering, state-of-the-art offices, top schools/hospitals and excellent infrastructure make Gurugram one of India's most aspirational cities.
The landscape of the Indian real estate market has changed dramatically in 2020, particularly in relation to its UK-based NRI community. Better technology allows for remote house viewing and the closing of deals digitally; the sales of fully-fitted ready-to-move properties (such as those offered by The Camellias) have rocketed 254% since March 2020**; and buyers are increasingly drawn towards credible developers with a healthy track record and a proven legacy, such as DLF: the largest publicly listed real estate company in India. All of which have contributed to the marked shift in NRIs returning home.
In launching The Camellias, DLF places Indian industry at the global forefront of green innovation and international property investment. DLF has set a benchmark for a new way of living in this new millennium city, redefining not only the way real estate looks at luxury, but also how luxury looks at real estate.