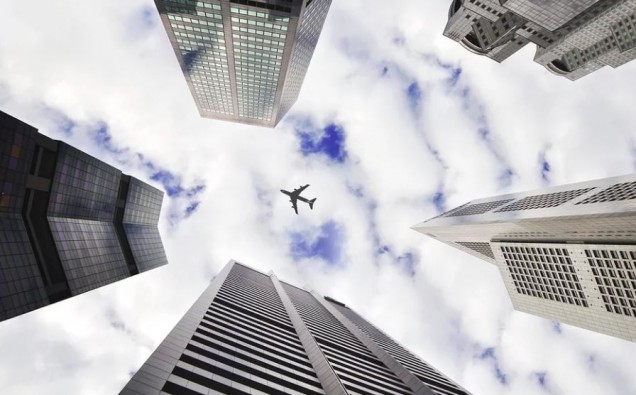 Holidaymakers Herald Hope for Summer Getaways as Bookings Surge by 135 per cent for Co-operative Travel
Holidaymakers hankering for their long-awaited getaway were given a boost by the Prime Minister's roadmap reveal on Monday (22 February) and Co-operative Travel is seeing a welcome surge in bookings for summer 2021 as a result.

Co-operative Travel, part of The Midcounties Co-operative, which has 78 travel agency branches across England's mid counties, as well as a search and book website (www.cooptravel.co.uk), reported an increase in bookings of 135 per cent on the day following the government announcement that international travel could potentially re-start from 17 May, compared with the same day the week before.

The travel company also experienced a surge in traffic to its cooptravel.co.uk website on Tuesday 23 February, which was up 80 per cent, compared with Monday 22 February, and 130 per cent compared with the previous Tuesday. The correlation between the soar in website visits and the PM's announcement was unmistakable with visitor figures steadily rising from 4pm on 22 February and peaking at 7pm as Boris addressed the nation. Traffic was even higher the following day, jumping 200 per cent between 9am on Monday 23 and 9am on Tuesday 22 February.

60 per cent of the bookings made on 23 February were for summer 2021 holidays, a significant shift from the week before, when the majority (75 per cent) of bookings made on the same day that week were for holidays in 2022 and only 25 per cent were for departures this summer.

Greece is leading the way in the popularity stakes, taking 22 per cent of the summer 2021 bookings, followed by the Balearics and Canary Islands, demonstrating a clear demand for holidays to islands, which were less affected by Covid-19 last summer, compared with the likes of mainland Spain, for example.

The Canary Islands also featured heavily in the top 10 searched for destinations* on Co-operative Travel's website on 23 February, with Tenerife topping the table, Fuerteventura seventh and Lanzarote ninth.  Corfu and Turkey made the top 10 too, alongside long-haul favourites Florida, Mexico and New York.

Traffic to the cooptravel.co.uk revealed that the most searched for departure month** for holidays on 23 February was September 2021, followed closely by August 2021. In fourth and fifth place were July and June 2021, reinforcing that the desire is there for holidaymakers to get away as soon as restrictions are lifted.

Natalie Turner, Head of Retail for Co-operative Travel, said: "The Prime Minister's announcement this week has really inspired confidence in our customers to book that longed-for getaway and has given them renewed hope that they will get a summer holiday this year. Since the current lockdown began, bookings have been geared very much towards 2022 and even as far ahead as 2023, but Monday's announcement has sparked a rush of bookings and enquiries for this summer and autumn.

"Our customers know only too well that the path through this pandemic remains unpredictable and package holidays, booked through a trusted travel agent, which offer financial protection, are in high demand as a result.  Customers are taking advantage of our Co-op Holidays Promise***, available on all package holidays booked through our in-house tour operator, Co-op Holidays, because it offers flexible payments options, free changes and cancellations, low deposits and refunds within 10 days.  We also sell package holidays from a wide variety of other, big name, tour operators and many of them are also offering really flexible booking policies with Covid-19 in mind."

For more information and to book, customers can go to the website (www.cooptravel.co.uk) which has a search and book function as well as live chat, phone (01922 908 389), email (customersupport@cooptravel.coop) and via social media (www.facebook.com/cooperativetraveluk).

Branches are currently closed, due to the national lockdown, but are continuing to take holiday bookings and help customers with refunds and re-arranging pandemic-affected trips, via phone, email and social media.

Co-operative Travel has 78 branches across the West Midlands, Staffordshire, Warwickshire, Worcestershire, Derbyshire, Nottinghamshire, Leicestershire, Oxfordshire, Cambridgeshire, Gloucestershire, Lincolnshire, Norfolk, Suffolk, Somerset, Wiltshire and Rutland.