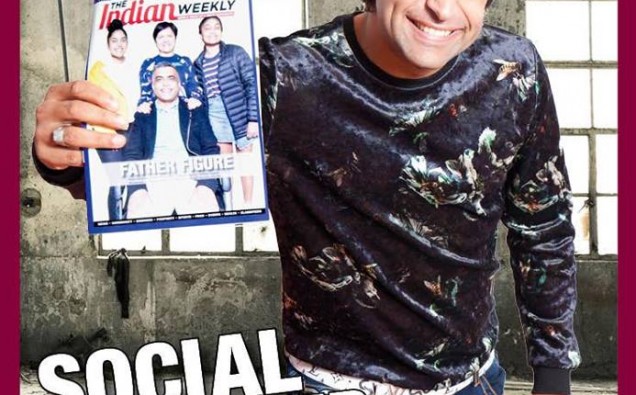 Kiran Rai is a ordinary lad born in Nottinghamshire being from Hindustani parents based in London and Nottingham who has broken down the barriers for millions of asian youths across the world by showing them ' nothing is impossible ' and all you need is a ' voice ' and describes hard work as a professional actor and presenter comes with rejection. Kiran has successfully presented at his 100th major event including his 25th sport tournament and has been touring across the world in 40+ countries since august 2018 that involves Formula 1, Wimbledon, World Cup, FA cup final, Moto GP, Challenge cup final, Hockey World Cup, Athletics World Cup, ECB cricket – England v Australia, Darts World Cup, WWE smackdown, London Marathon, Muay Thai grand, table tennis World Cup, British Athletics, Netball world cup, dance world championships, NFL, Para athletics to name a few and even presented on stage at the brit awards and has been discussed in more than 750 international newspapers across the globe and walking out global YouTube KSI but has explained that ' being in the spotlight is not attractive ' and has stated that for the past 7-8 years while trying his hardest to work in the world of the arts and entertainment is rather a lonely business. There are times that myself knowing Kiran while I write this piece seeing the excitement he once had when he first started his career until today the excitement for the career is rather gruelling. He recently was in Australia leading on the world known exhibition ' cake bake and sweet's show ' which the entrepreneur magazine in South Africa stated Kiran as ' hard worker ' lead on a team of 8 people in Melbourne as the sponsorship director and hosted the MOTO Grand Prix in Melbourne and Monster Jam AU in AAMI Park 
here is a interview with Kiran Rai himself.
1) Kiran you've been on tour, how was it? = It was good but rather lonely, I made so many new friends and travelled the world promoting social box and working with cake and bake but was exhausted after but went to so many countries, it was incredible. 
2) You have been mentored by Ralph Pereira, what's it like working with him? – Yes Ralph is great, he is a dear friend of mine but has always helped me and ventured into my projects and without him, none of this would of happened. we are working on 3 lions/3LT which is the next step with Ralph.
3) what's cake and bake about? – cake and bake is a brilliant concept that involved bringing 10 top chef's across the world with huge amount of audience reach and has two shows in Sydney and Melbourne and invites the world leading caters, it really was such a great time to work within a team and have the exposure of working with them.
4) you tried in India recently in Bollywood, what happened? – I met all the greatest directors and even sat with John Abraham but my Hindi wasn't up to scratch and they told me ' go and learn your Hindi and then come back and show us what improvement ' which is fair enough.
5) who else do you dedicate yourself success too? – my mum and my dad but also if it wasn't for my great mentor before Pedro Carvalho, I wouldn't be sitting infront of you because he gave me the ' arrogance ' to fight anything and to keep pushing. Me and him have always had our up's and down's but I generally love him and respect him because he is a family friend of mine and also he gave me more than others, he gave me time and also he didn't accept my baby tantrums, there were times working with Pedro were hard but he tried his best to shape me and he never accepted my rubbish.
6) what's the next step? – I am learning Hindi right now and then I will be travelling to the US to try out in Hollywood, I am 26 years old and I am not allowing myself to stand around any longer, I will make success.
7) any advice to others? – don't be afraid of anything, just go and get it.
8) you have hosted your 100th show including your 25th sport event, you continuing? – I am doing my last 2 major sport events and then I'm done, it will be the end of the road for me.
9) what's the next events? – I can't say until its all confirmed but it's massive! 
10) you travelled on your tour on first class on emirates and Singapore Airlines across the world, how did that happen? – yes I want to say thank you for emirates for allowing me to use the lounges and Singapore Airlines for giving me first class treatment, it really  was a blessing.