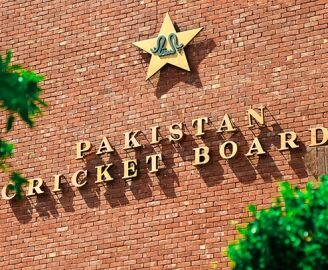 PCB and British Asian Trust announce strategic partnership to transform mental health in Pakistan 
Three-year partnership aims to harness the power of cricket in Pakistan to challenge the stigma around mental health and wellbeing

 
It builds on the British Asian Trust's work with local partners to deliver mental health services and challenge perceptions on the ground in Pakistan

 
The PCB will support the British Asian Trust's work through events, site visits, and joint campaigns, starting with their 2019 Ramadan appeal

 
The Pakistan Cricket Board (PCB) and the British Asian Trust has announced a three-year strategic partnership, which will see the British Asian Trust become the PCB's charity of choice.  
The partnership, announced in the run-up to Pakistan's T20 and ODI tour of England in May and the ICC Cricket World Cup 2019 in England and Wales that follows, provides a unique opportunity to utilise the voice and reputation of the PCB and the Pakistan cricketers to tackle the mental health crisis and help create real long-term change in Pakistan.  
The partnership was formally launched at an event at The Savoy, London at the start of the British Asian Trust's Ramadan appeal in aid of their mental health work in Pakistan.  
According to the World Health Organisation statistics, one in four people will be affected by mental health disorders in their lifetime – accounting for more than 50 million people in Pakistan. Yet there are fewer than 400 psychiatrists and 500 psychologists in the country to support them as well as widespread stigma attached to speaking openly about personal mental health and wellbeing.  
The partnership will shine a light on the issue of mental health in Pakistan, helping people understand there are services available to support individuals and families, and encouraging them to speak out and seek help. It will address the pressing need in Pakistan to normalise the conversation around mental health and wellbeing, in the hope that more people will seek help. 
The PCB becomes one of the first national cricket teams to partner with a charity in this way, therefore, showcasing a new way of giving back and making a difference. 
PCB Managing Director, Wasim Khan, said: "We are delighted to be partnering with the British Asian Trust in what will be a ground breaking partnership. 
"Driven by our values, we believe that cricket has a huge role to play as both a catalyst for change and as a force for good. The work of the British Asian Trust within Pakistan has made a huge difference in supporting mental health and wellbeing amongst some of our most vulnerable people." 
Richard Hawkes, Chief Executive of the British Asian Trust, said: "We're delighted to find a partner in the PCB who shares our commitment to tackle the mental health crisis in Pakistan.  
"Since 2018, we have significantly stepped up mental health support in Pakistan. As well as working with local partners to provide much needed services, we have always recognised that lifting the silence on mental health and educating communities is paramount to achieving real long-term change."