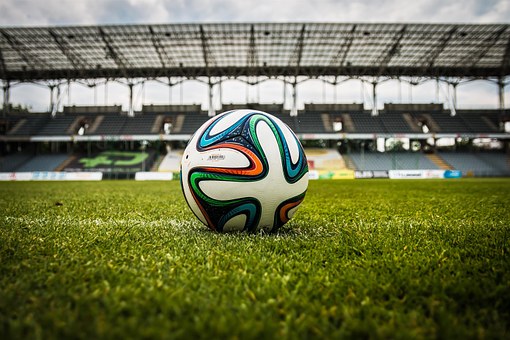 Alum Rock football Academy was formed by a group of ex Sunday league players at Alum Rock Football club in 2014. They wanted to give local children a platform to simply play football, get fit and have a positive mind set. 
We could see that many ​ young people are so easily led and have negative role models in today's society ​, which can lead to getting involved in anti-social behaviour and crime. Initially we had no support as people weren't interested in giving their time towards the cause for a variety of reasons. 
​We held the same belief that we should give our time and effort on a voluntary basis​ for the young people in the locality, so they could come and play football in a fun environment, make friends and have positive social interactions. 
​Travelling was a problem for parents; we came to the realisation that our sessions were heaven sent for local parents​who appreciated that they could give their children a chance to play football locally. This scheme was a great alternative to struggling to take their children out of the area and pay over the odds per child in other academies, especially if there was more than one sibling. 
​Alum Rock Football Academy is run on a voluntary basis by senior members of Alum Rock Football Club, all the current coaches are F.A qualified, DBS cleared and First Aid trained. 
​Coaches and staff have full-time jobs,​yet persevered to move the Academy forward by gaining support from local parents. Initially we had struggles with pitch hire and costs/flood lights etc. 
We have children from most local schools​ who really enjoy attending, we have put on family days out, as well as educational workshops for children and parents, to give Alum Rock Football Academy a real community feeling.  
​We can't believe just how fast the time has flown by. The 11 year olds who started out with us are now in their last year of school getting ready to sit exams, we are proud we played a part in their lives and will continue to do so with the younger groups.  
Our aspirations are for the Academy to go from strength to strength and help future generations. The club engages in many community events and just recently the Alum Rock Football Academy had a fantastic day at St. George's Park (Training ground and home to England's National Team). We took part in a celebrity-packed football tournament with Copa Del Cure Leukaemia, raising awareness and money for their latest research campaign. 
We contribute to a hands on approach in terms setting up workshops for children and parents, in terms of "knife Crime/Gangs", there will be more follow up sessions in 2020. 
A real eye opener for parents was the Child online Internet Safety workshops the Academy arranged. Parents were alarmed and surprised at the dangers their children are presented with and gained valuable knowledge  through the sessions to keep their children safe whilst  using the Internet  and social media. Mrs Dar, the head at Rockwood Academy, and her team stand side by side with the Academy and support the children with positive community cohesion. 
Mohammed Zafran: "I have witnessed the work carried out by the Alum Rock Football Academy for many years now, and the numbers have grown with so many various community cohesion based projects delivered at a high quality. This is an organisation that is not just focusing on football but is also mentoring the youths on progressing in education and keeping them away from the wilderness which is ruining Birmingham." 
Facebook: Alum Rock Football  Academy  
Insta: alum_rock_football_academy_ 
Twitter: @AlumRockFA                    
YouTube:  Alum Rock Football  Academy