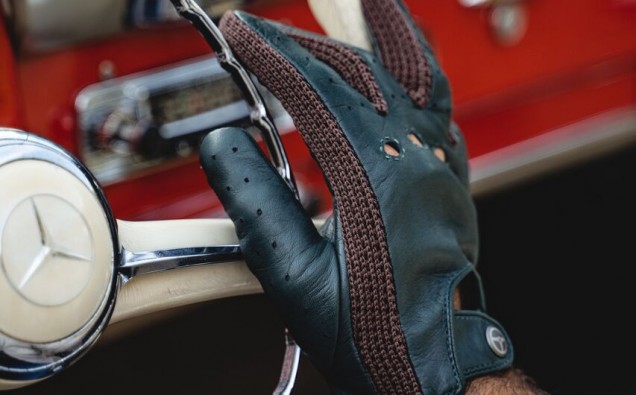 The renowned luxury Italian accessories designers Outlierman have now launched their latest product for the driving enthusiast. Passionately designed and manufactured by the finest Italian seam-masters, the world's finest Nappa leather GT Driving Gloves are now on sale. 
Bespoke-designed and hand-crafted from the perfect combination of high-quality materials, Outlierman Gran Turismo Driving Gloves are created with the DNA of iconic GT tourers, from the 1960s to the modern day. Whether driving the latest continental grand tourer, or an icon of classic motoring, the GT Driving Glove from Outlierman will suit any style of driving. 
Hand-stitched by the finest craftspeople in Naples, the cotton crochet and Nappa lambskin combine to produce a glove which is soft-fitting and hard-wearing – ideal for week-long continental rallies, or a weekend jaunt. Utilising a traditional technique of crochet workmanship, each glove surround is created using a single piece of the highest-grade cotton string, sewn without interruption. This process is one of the most intricate and difficult to complete to such a high standard, so Outlierman works with the best glove-makers in Italy. This incredibly rare style of glove makes the perfect driving companion in all seasons. Now available through the dedicated online Outlierman store, Outlierman GT Driving Gloves are a must-have for every motoring enthusiast, just in time for Christmas. 
Mr. Mazzuca, Founder at Outlierman, explains: 'Each and every Outlierman product is hand-crafted with the expertise and attention to detail expected from the very best Italian artisans. Our latest Gran Turismo Driving Gloves are certainly no different, incorporating the finest Nappa lambskin and cotton to create one of the finest driving gloves money can buy. We are delighted to present this wonderful product just in time for the festive season.'