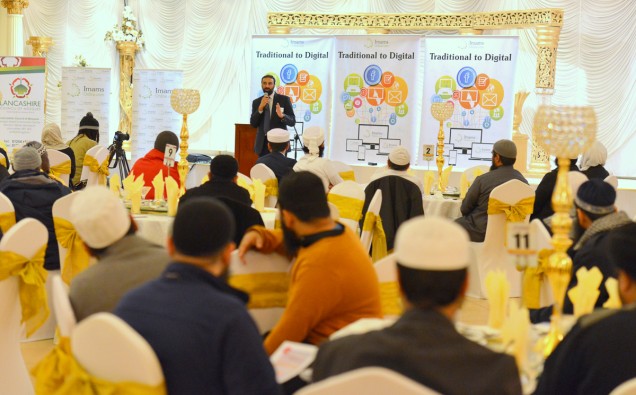 Worrying new figures released by police forces has revealed that hate crimes against Mosques have more than doubled from 2016 to 2017. There were a recorded 110 hate crimes directed at Mosques and Islamic Centres between March and July of 2017. The same period last year saw 47 attacks.
Whilst the rise in the number of crimes is troubling to see, the reality of hate crimes targeting Mosques and Islamic Centres does not come as a surprise to most of the Muslim community here in the UK. These figures reaffirm the vulnerability of Islamic institutions and points to the emergence of an emboldened far-right element within society that has led to the sharp increase in Islamophobia and anti-immigrant sentiment we are seeing.
We have seen that there is a clear correlation between the rise in Islamophobia and Anti-Muslim hate crimes towards individuals and institutions in the aftermath of terrorist attacks. This was noted by Greater Manchester Police, which saw the greatest increase in hate crimes following the devastating Manchester Arena attack. Some of the most notable incidents against Mosques this year include the Finsbury Park terror attack and the arson attack against the Nasfat Centre in Manchester.
Mosques and Islamic Centres have always been a central pillar for the Muslim community and acted as a place of prayer and wider community engagement. As Britain's Muslim community has grown and become more diverse, I, in my capacity as CEO of Faith Associates and the founder of both the Mosque Support Helpline and Mosquesecurity.com have worked closely with the management of these institutions to ensure that they maximise their output and focus on adapting to the needs of contemporary Muslim communities and facilitate opportunities in education, community cohesion and social interaction.
Within the context of rising Islamophobia and the clear increase of targeted attacks on faith institutions, Faith Associates is a strong advocate for the need to implement clear safety policies that ensure Mosques and Islamic Centres are confident in their own ability to mitigate against and deal with the aftermath of an attack. Whilst I welcome the government's efforts to increase funding in both bolstering the reporting infrastructure for hate crimes and the additional £1m made available to provide enhanced private protection to places of worship, I have always been committed to supporting the management of faith institutions and equipping them with the tools and resources needed to take initiative and appreciate the benefits of being prepared.
We have closely followed the Jewish communities approach to the issue of Anti-Semitism and their effectiveness at providing an integrated civic and civil society orientated solution to the problem through the highly respected Community Security Trust (CST). The CST prides itself on its ability to represent British Jewish community interests, ensure their safety and promote good relations between British Jews and wider society. Given the similarities in the challenges facing both Muslim and Jewish communities from rising hate crime, I feel there is a lot of merit for our Muslim community to learn from the best practices advocated and successfully implement by the CST.
Within this vein, Faith Associates has produced Mosques and Islamic Centre specific guidance documents that have been endorsed by a number of regional Mosque councils that focusses on a step-by-step approach to implementing safety and security procedures. We have also developed bespoke training programmes to be delivered to Mosque management committees that integrates our expertise on management with practical advice from practitioners in the field of security and protection to help promote best practice approaches for faith institutions.
Incidentally, I will be travelling to Blackburn this coming weekend (14th-15th October) to deliver training to a number of Mosque leaders and Imams around governance, capacity building and safety and I encourage Mosques and Islamic Centres in other parts of the country to get in touch as we are committed to delivering our support and advice to as many people as we can.
The safety and security training of Mosques and Islamic Centres is paramount. However, Mosques and Islamic Centres should also have an outward-looking strategy that focuses on building relationships and most importantly trust between the community, the local authorities and the police services.
These collaborative approaches that are focussed on mitigating threats and building trust between local communities and local authorities will no doubt help eradicate hatred in the long run and ensure that communities and wider society feel safe and protected.