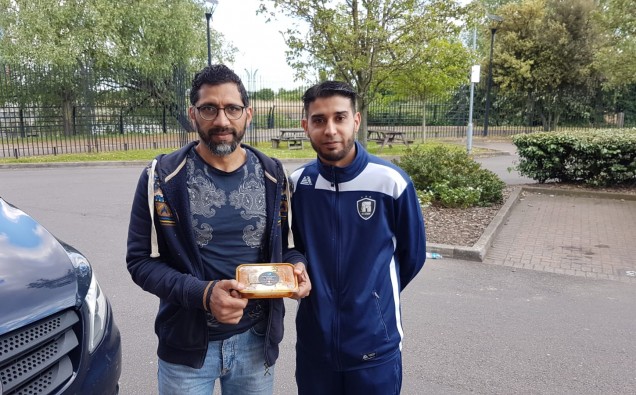 A local charity Supporting Humanity has come up with a novel way of getting young people involved in their charity work . The charity is primarily a mental health charity but a large part of their work involves bereavement counselling with young people and families and working very closely with funeral directors and cemeteries.
With this in mind founding member Idris Patel wanted to find a way to engage and encourage young people to get involved and set about calling on young people from as young as 12 to come and volunteer at the burial ground where he works in partnership with the Patel Muslim Burial Trust. The work there involves the volunteers cleaning up the burial site, digging graves to prepare them for muslim burials and help make timber frames for the graves.
Idris has been doing this for 8 years himself and feels that encouraging the youth to help out has been a major part of getting the Patel Muslim Burial Ground up to scratch and really helps with getting the youth to think about their own mortality.
Idris says of this project
"I wanted to get young people involved in the cemetery because charity work is extremely rewarding and until the youth do it they don't realise how good it makes them feel, it also gets the young people out and keeps them active and fit as its not easy work …digging is hard!
There is also a serious side of this as some of the youth who have been involved with the charity work would have gone off the rails if it hadn't been for the work going on. It gives them a focus and achievement to help".
The charity has been especially busy at the graveyard due to an increase of Covid related deaths in the South Asian community and again another reason for more volunteers stepping up…some of the young people have been directly affected by these deaths as they have lost grandparents and wanted to help even more.
Supporting Humanity works very closely with the local community and their services extend into mental health counselling, marriage counselling, medical cancer care counselling and bereavement counselling.