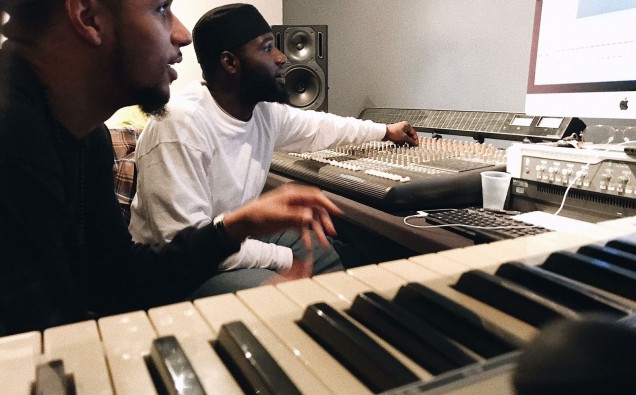 A Wakefield based humanitarian charity has joined forces with a 'viral sensation' rapper praised by music legends Lebron James and Snoop Dogg, as part of its campaign to raise funds for children living in poverty across the world.
Penny Appeal, based in Wakefield, has teamed up with rapper Ibn Ali Miller to support the artist's first music video and raise awareness of its 'Forgotten Children' campaign. Miller became an internet sensation when a video if him breaking up a fight between teenagers in New Jersey went viral on the internet. The video received over 50million views and went on to gain support from rap stars Lebron James and Snoop Dogg.
The new music video, named 'Round Here', was shot in the slums where Miller grew up, with lyrics focussing on life's tribulations and giving a voice to those living in poverty. Speaking about Penny Appeal's collaboration with Miller, chairman and founder Adeem Younis commented: "We are delighted to have Ibn Ali Miller on board with our Forgotten Children campaign. We are encouraging people to harness the power of social media by watching, donating and then sharing the video to help spread the message that children living in poverty have a voice to be heard. Ibn Ali has experienced first-hand some of the issues we are trying to tackle, so naturally Penny Appeal is delighted to be supporting the launch of his first music video."
The 'Forgotten Children' campaign reaches out to severely traumatised or vulnerable children living on the streets, before taking them to one of Penny Appeal's dedicated Rescue Centres in locations including Bangladesh, Pakistan and Senegal.
Adeem added: "Once out of immediate danger, we arrange the best care for the children long-term. Where possible, we reunite children with their families, whilst continuing to support them with food and education. Where this isn't possible, we arrange for a permanent guardian to care for them as a parent would."
To watch the music video for 'Round Here', visit youtube.com/watch?v=HPatlD0kdGw. To donate to Penny Appeal's 'Forgotten Children' campaign, go to http://www.pennyappeal.org/appeal/forgotten-children.