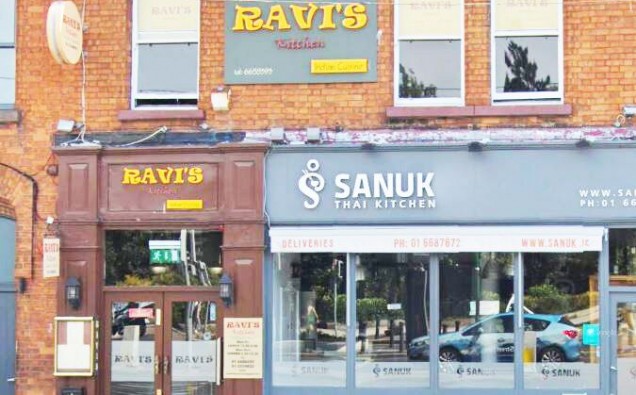 An Indian Restaurant situated in Dublin has been charged to pay £2,745 to a man who they refused to serve based on his ethnicity.  
Mayank Bhatnagar proved this was the case at a recent hearing before the Workplace Relations Commission (WRC), and claimed a hefty sum in compensation. Mr Bhatanagar told the court he had visited Ravi's Kitchen in July of 2018 on his work break. He was accompanied by his two colleagues and entered the premises with the intentions of having lunch there. 
Mr Bhatnagar says that he allegedly requested the restaurant's owner, Ravi Shukla, how long the order would take as he was handing out menus to customers. Upon his request, Mr Shukla inquired as to whether the man was Indian. Upon hearing his reply the affirmative, Mr Shukla then told Mr Bhatanagar that he "Does not serve Indians" and to leave the establishment. Mr Bhatnagar also claims that the restaurant owner started to yell about how his family had suffered as the group were leaving. 
During the court hearing, Mr Bhatnagar's evidence was uncontested as Mr Shukla did not appear in court. This is due to the fact the latter claimed he had not received a notice to stand trial. However, those present in the courtroom agreed otherwise. 
The WRC judge, Marie Flynn, stated she was satisfied that "the respondent was properly on notice of the time, date and location of the adjudication hearing". Ms Flynn also ruled that the victim, Mr Bhatnagar, had been discriminated against on the grounds of race, which was a direct violation of the Equal Status Acts.  
"I am satisfied that he has established that he was treated less favourably than a person who was not Indian would be treated in a comparable situation" she declared. 
Ms Flynn added: "Once the complainant has established a prima facie case, the burden of proof then shifts to the respondent." 
Mr Shukla, who is from northern India, said that he plans to appeal against the ruling. He claims that he did not refuse to serve Mr Bhatnagar because he was unsatisfied with how long his food would take. He said the man "wanted a buffet", but the restaurant did not have one.  
"It is a very one-sided ruling. I have lots of Indian customers, and I have never refused them service because they are from India" he argued. 
By Manisha Bhanot