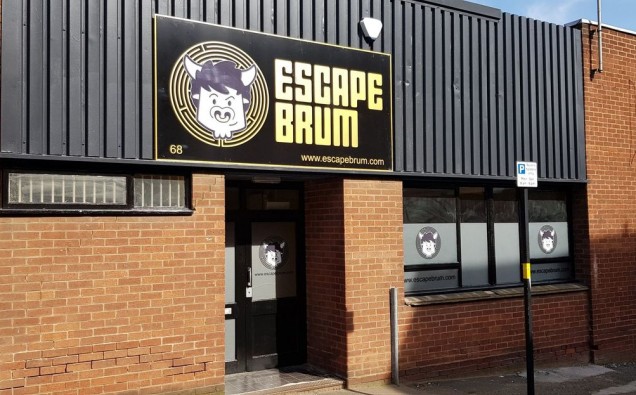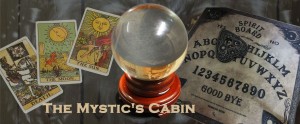 With the popularity of reality escapes and trivia puzzle games on the rise, the notion of an Escape Room may be no surprise to you. You may have seen the film; a group of people who attempt to navigate a labyrinth of tricky passages. Their collective goal is to claim a cash prize; however, they discover their fates are mysteriously inter-twined to whether or not they can solve the challenges they face in time.  
The concept of an escape room may sound over-hyped to you. However, hype kills-off enjoyment because you have already have a built-up idea in your head about what something is going to be like, and become displeased when it doesn't appear exactly as you imagined it. The best way to enter an escape room is without any prior expectations, and the more unconventional the game, the better it works out to be the case. 
The Mystic's Cabin, located in the heart of Birmingham's historic and lively jewellery quarter, is unlike anything you've ever experienced. Different from a conventional escape room, this unique experience sees the door to your escape room left completely unlocked. The real challenge is to complete your assigned mission – steal the treasure from the Mystic's lair before the timer runs out. Do you dare to enter her domain and complete your tasks before she returns? Careful, if she catches you she'll banish your soul forever!  
What is known to players from the outset of the games is only its dynamic and nerve-wracking set-up. Featuring a cabin of spooky paintings, witch totems, alluring gemstones, tarot cards and Ouija boards – get ready for trap doors, secret passageways and much more. Will you be able to calm your nerves and collaborate with your teammates to beat the escape room?  
Everyone's taste is subjective, and it may be true that the Mystic's Cabin is not the most high-tech or intricate escape room you have come across. It keeps digital wizardry and reality-altering techniques strictly to a minimum. However, you may also find that it immediately becomes your all-time favourite game due its mixing of traditional and untraditional style puzzles and tangible objectives. Either way, the game is executed differently from a regular escape room, to make teams think outside the box and play outside of their comfort zone. 
Lock horns with the Birmingham Minotaur and visit Escape Brum yourself to accept the challenge. The venue also features the highly rated office style escape room Blackmail – where players are expected to find the evidence in an intriguing in less than an hour. Rally your family, friends or colleagues, and get in on the action today! For bookings, visit www.escapebrum.com NOW!    
By Manisha Bhanot