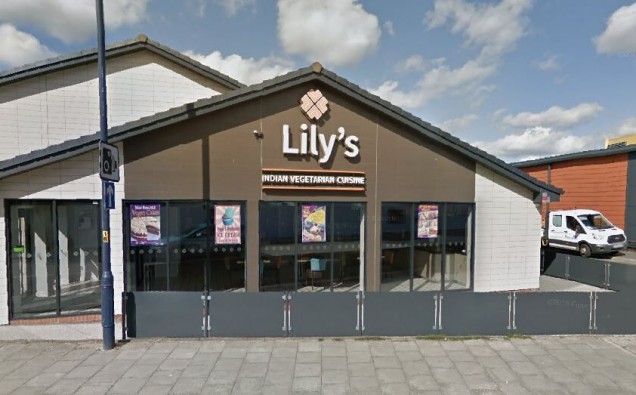 An Indian Restaurant has defended its use of the symbol outside its premises 
Situated in Ashton-under-Lyme in Manchester, Lily's Vegetarian is an eatery which has had fantastic reviews from curry-loving visitors all across the city. However, the establishment has recently suffered backlash due to its decision to hang a swastika, as part of a welcome banner, over the restaurant and deli's main entrance.  
Keen to clear up the confusion, the staff at the curry house took to social media to defend the business. They clarified via Facebook that the Swastika is actually an ancient religious sign for peace and prosperity. 
However, its symbolism and design were hijacked by the Nazi party in Germany during the 1930s. It was rotated 40 degrees, the four dots which sometimes accompany the original design was also removed, and the design was incorporated into a white circle on a red background. Due to Hitler's violent actions and German warfare, the Swastika became mistaken as a signifier for violence and destruction in the Western world. 
However, this is actually not the case. The word 'Swastik' in fact stems from the Sanskrit definition of 'wellbeing' or 'auspiciousness.' The symbol is often used during religious prayers and ceremonies in South Asia.  
Regular customers of the restaurant jumped to back up its reputation and said it was a "shame" and "absolutely pathetic" that the managers of the venue had to explain themselves. 
 Lily's Facebook post read as follows: "The symbol that is used in this sign is a religious Hindu symbol. It is an ancient symbol of spirituality and represents auspiciousness and good luck. 
"It has been recognised as this symbol since 3000 BC and still represents this for many Hindus around the world today. 
"We have been made aware that some comments have been circulating that simply we have this symbol up for other reasons and would like to make it clear that this isn't the case."