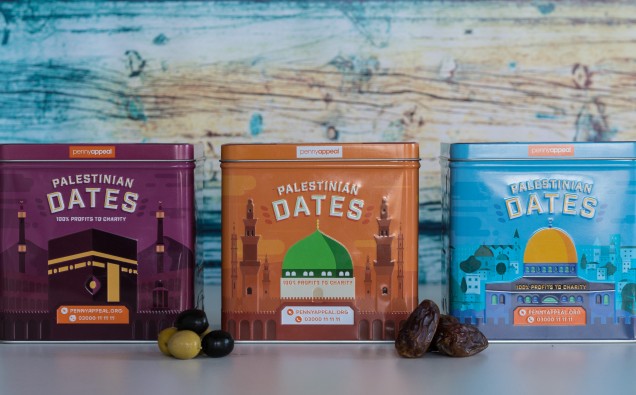 In 2021 during the month of Ramadan, over one billion Muslims will break their fast with a date. However, the health benefits of dates are not just for fasting. Everyone knows the proverb "an apple a day keeps the doctor away" but in the Muslim world, you can exchange that for "seven dates a day keeps the doctor away".
The international charity Penny Appeal is taking Ramadan orders for their Palestinian Medjoul Dates.
Medjoul Dates are high in sugar, fibre, minerals, phytonutrients, and rich in vitamin C and antioxidants, making them an ideal healthy choice to build your immune system and help protect your body against illnesses and disease, such as diabetes, Alzheimer's and certain cancers.
Dates have always been seen as a source of energy and during Ramadan, people often use them to break their fasts for various reasons including the following:
·         Dates keep you from overeating by filling you up with energy.
·         They are easily digested and do not upset the stomach of the person who is fasting.
·         They provide a good supply of sugar and energy to the body and also act as a vital nutrient for brain cells and nerves.
Dates also contain potassium, magnesium, iron, and small amounts of protein and fat. Eating dates after a long day of fasting can help the body's blood glucose levels quickly return to normal. When not fasting, consumption of dates before a meal will satisfy the sensation of hunger, which in turn helps to avoid overeating.
Not only are they tasty but are a great way to support farmers, communities, and Penny Appeal projects in Palestine.
These Medjoul dates are grown, harvested and packaged in Jericho, located in the Jordan Valley of the West Bank. Each tin helps support Palestinian date farmers and their families while additionally providing funding for Penny Appeal projects in Palestine, such as supplying clean water in Gaza, rebuilding damaged infrastructures and medical centres, and supporting the education of Palestinian children.
Penny Appeal's Medjoul dates are sold in gift tins featuring designs inspired by Islam's three Holy Mosques. Once empty, these beautiful gift tins can be repurposed as money boxes, perfect for collecting those pennies to help continue supporting those in need with Penny Appeal. If you would like to pre-order a Medjoul Date gift tin to enjoy over Ramadan, while giving your support to Palestine, place your pre-orders at www.pennyappeal.org/shop or call 03000 11 11 11.