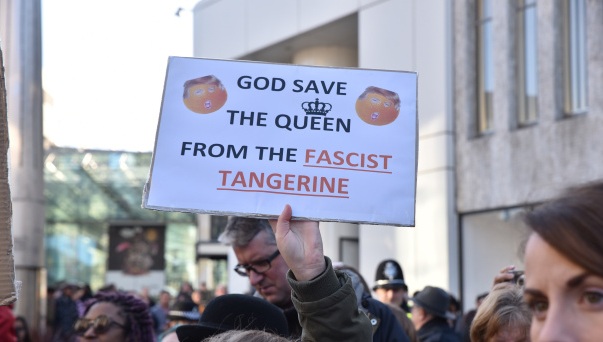 By Sanya Khaliq
Due to potential public backlash in the capital city, it has been reported that Trump's state visit may be switched from London to the Midlands.
Campaigners attempting to prevent the US President coming to Birmingham have said  that Mr Trump should stay in London.
An official response published by the Foreign Office said: "HM Government recognises the strong views expressed by the many signatories of this petition, but does not support this petition."
"HM Government believes the President of the United States should be extended the full courtesy of a state visit. We look forward to welcoming President Trump once dates and arrangements are finalised. "
Hodge Hill MP Liam Byrne who launched a petition to ban the US President from the city, said: "Let's keep the President's State Visit short, sweet – and in the capital."
MP Shabana Mahmood (Lab Birmingham Ladywood) and Birmingham campaigner Salma Yaqoob were amongst the campaigners that called themselves the 'Stop Trump Coalition' and promised to "take to the streets in our thousands" in protest if Mr Trump is to come to the city.
Decisions have not yet been made by The Foreign Office about the dates of the visit or where the president will visit.
A spokesperson said: "We look forward to welcoming the president to the UK later this year. The dates and arrangements for the state visit will be worked out in due course."
Though a counter-petition, in support of Mr Trump's state visit, attracted 300,000 supporters with MP Alan Brown at its forefront who said the president should come, as the UK supports free speech.