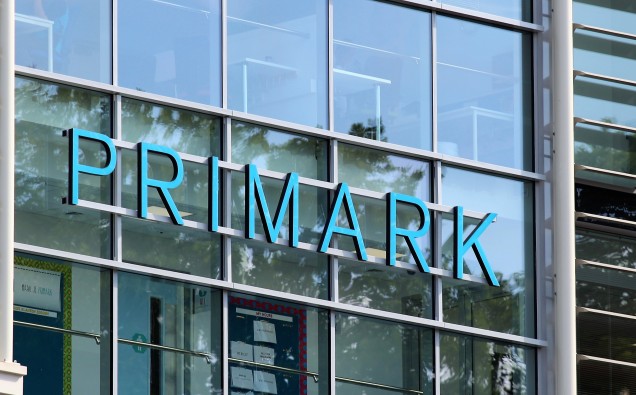 This amazing renovation transformed the former Pavilions centre, measured 14,761 m2, into the world's biggest fashion store right in Birmingham's city centre. As the new Primark opened its doors in April, the Guinness World Records adjudicator, Pravin Patel, announced, "With an area of 14,761 m2, Primark Stores Limited UK, you have set a new Guinness World Record for the largest fashion retail store. Congratulations. You are officially amazing! For the purpose of this record, a fashion retail store is defined as an establishment which primarily sells clothing, accessories and other wearable garments." London's Oxford Street had been the previous record holder with their Topshop store which opened in 1998, covering 7,897 m2.  
The store includes a Disney-inspired café featuring a Disney themed menu and an interactive game zone; customers can also enjoy an entire section dedicated to Harry Potter themed clothing, accessories and gifts. The record-breaking store also offers a beauty studio for women, 'Duck & Dry Xpress x Primark', where customers can access head-to-toe treatments alongside 'Mills x Primark' which is a barber that caters for the male customers. They have also created the 'Custom Lab x Primark' where customers can create personalised t-shirts and other items. Furthermore, the store offers an in-house restaurant 'The Mezz' and also the Primarket Café where customers can choose from a range of food and hot drinks. Around the store, there are also seating areas designed to allow customers to relax and charge their phones.   
The store has a great selection of clothing for all genders and ages and offers the latest trends at a reasonable price, and it provides an extensive range of footwear, accessories, home wear, lingerie and also Primark's cruelty-free beauty range, 'Leaping Bunny PS'. The store also offers a variety of products, made just for Brummies. The size of this store allows Primark to showcase a bigger range of items than their other stores.  
Tim Kelly, Primark's Director of New Business Development, stated, "Our customers can expect a great experience at Primark Birmingham High Street. They can spend time with friends and family, eat great food, recharge and have fun, and find everything under one roof including Fashion, Beauty and Home wear – all at an amazing price." 
In total, the store employs 1,000 people and will be creating 500 new jobs for staff moving from the former Primark. Not only has the store benefitted employability, but Primark has also ensured that their store is eco-conscious as they will be providing a recycling scheme allowing customers to recycle any of their old clothes and shoes. 
Tim Kelly expands and says "We're proud to bring this great store and everything it has to offer, to Birmingham."  
To view the official world record, you can visit the Guinness World Records website via the following link: https://www.guinnessworldrecords.com/news/commercial/2019/4/worlds-biggest-primark
Navkiran Bains