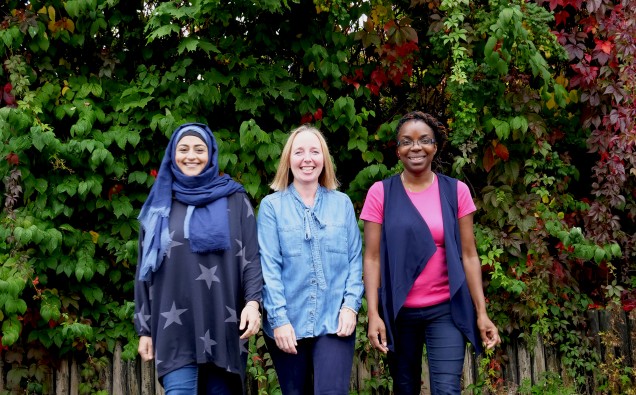 A community unity and diversity walk is taking place in Birmingham this month to challenge the recent rise in hate crimes in the West Midlands.
Members of different ethnic, cultural religious communities will be coming together to display unity and solidarity as they take part in special peace walk, followed by a picnic at Cannon Hill Park.
The walk has been organised by Birmingham Mind and the Amirah Foundation to improve community relations and aid better mental health, especially in light of a recent increase in hate crimes including acid attacks, stabbings, acts of terrorism; and a rise in racism and homophobia.
Being held on Saturday 30th September between 11am – 4pm, the 'Walk Together' event consists of a 5km walk around the park, followed by a picnic for all. There will also be stalls and children's activities.
Attendees are encouraged to bring along picnic food and get to know their neighbours. There will be a marquee near the bandstand in the park, ideal if it's a little wet or windy. Warm clothing and suitable footwear is also recommended.
Shaz Manir, CEO of Amirah Foundation, said:
"We're proud to be co-organising Walk Together with Mind Birmingham. Both our organisations work with a lot of vulnerable individuals, and in difficult times of social unrest, anxiety levels and mental health is directly affected.
"Communities need to be reassured that they are supported and surrounded by like-minded people. They want to come together in unity and solidarity and we're helping to facilitate this, especially when prejudices and fear are taking hold across the political and media spectrum.
"We're walking together and engaging with each other to show that we are united against hate and division and will stand against all forms of bigotry and hatred, be it racism, Islamophobia, anti-Semitism or homophobia."
Kafilla Munir, spokesperson for Birmingham Mind, added:
"We're trying to bring different communities together and create peace of mind, and peace through action. Good mental health and well-being in communities is vital, especially in these difficult times of national and international uncertainty, which directly affect individuals across the country.
"Our hope is that we can alleviate some of this fear and confusion by helping local residents find or be reminded of commonalities over differences."
Walk Together takes place on Saturday 30th September at Cannon Hill Park between 11am – 4pm. To find out more, visit the Facebook event page: www.facebook.com/AmirahFoundation