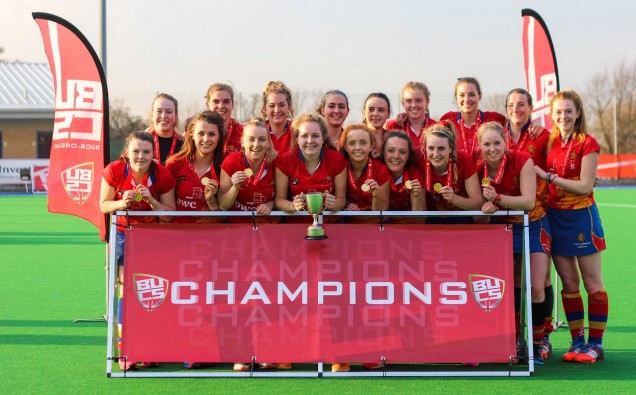 Sitting at the heart of the UK, and standing for the diversity of the Commonwealth, Birmingham is
well positioned to attract people to the 2022 Commonwealth Games and to ensure that the benefits
of hosting extend from the city and region, to the UK and the Commonwealth. The advancement of
the UK's global role and the Commonwealth movement is integral to Birmingham's 2022 vision:
'Birmingham: heart of the UK, soul of the Commonwealth'.
Birmingham has a track record of delivering large international sporting events, including the ICC
Champions Trophy and The Ashes at Edgbaston; Rugby World Cup fixtures at Villa Park; and with
95% of the competition venues already in place, Birmingham 2022 has adopted a prudent and
innovative approach to creating a low cost, low risk, high quality Games.
Pivotal role of Alexander Stadium
An enhanced and refurbished Alexander Stadium will be pivotal to the Birmingham 2022 Games.
Already established as an international athletics venue and home to UK Athletics, Birmingham will
strengthen its reputation as the 'City of Running' through improving competition and training
facilities at the stadium and increasing permanent seating capacity.
Birmingham already hosts world class international athletics, including Diamond League, and this
refurbishment will see Alexander Stadium becoming the national athletics venue. The British
Championships/ World Trials; British Masters Championships and English Schools Championships
will all take place at Alexander Stadium this year, demonstrating how Birmingham can inspire
athletes of all ages and abilities.
The World Indoor Athletics Championships will also be in Birmingham in 2018. This will be the
city's second hosting of the event, having previously hosted in 2003. Additionally the inaugural
Birmingham International Marathon will take place in October 2017. Starting at the Alexander
Stadium it will see thousands of people celebrate Birmingham as the home of running.
Through rejuvenating Alexander Stadium, Birmingham 2022 will return to the Commonwealth
Games tradition of the athletics stadium hosting the Opening and Closing Ceremonies. The
refurbished stadium will provide a legacy to a core Commonwealth Games sport, benefitting future
generations of athletes, which cannot be achieved when athletics takes place on a temporary track in
a football stadium.
A new permanent seating arrangement of up to 25,000 seats will be increased to 40,000 during the
Birmingham 2022 Commonwealth Games, with flexibility to go higher.
All athletics and para athletics disciplines for Birmingham 2022 (with the exception of the
marathon, which will take place in Birmingham's city centre) will take place in the Alexander
Stadium ensuring that both track and field athletes benefit from the large crowds and their team's
support throughout their event.
Local athletics clubs including Birchfield Harriers, winners of the British Athletics League
Premiership 2016, and local schools and the community will benefit from the multi-use spaces,
including a 400m warm-up track, that will also be developed to ensure that Alexander Stadium has
the technical capacity of an international venue.
Alexander Stadium during Birmingham 2022
Support for the Birmingham 2022 Bid
Usain Bolt, 8 x Olympic Champion, Jamaica
Usain Bolt, Yohan Blake and the Jamaican team were based in Birmingham ahead of the London
2012 Olympic and Paralympic Games and will be returning there ahead of the London 2017 World
Championships. During London 2012, Bolt said:
"I'd like to say all the big up to Birmingham, the university.
"That's where's we trained, they really supported us.
"We got everything possible. We got indoor facilities, the gym works and everything so for me it's
an honour.
"Thank you guys for everything you have done for me really. Thank you."
Patrick Sandusky, Chief External Affairs Officer, United States Olympic Committee
The United States Olympic Team was based in Birmingham ahead of the London 2012 Olympic and
Paralympic Games and the athletics team be returning ahead of the London 2018 World
Championships:
"It is no coincidence that the US Track and Field team is returning to train in Birmingham ahead
of the World Athletics Championships 2017. We had a great experience of the city ahead of the
London 2012 Olympics. The training facilities are excellent; Alexander Stadium is the spiritual
home of athletics in the UK; and the welcome and support we get from 'The City of Running' is
exceptional. We wish Birmingham well in its quest to be the host of the 2022 Commonwealth
Games."
Niels de Vos, Chief Executive UK Athletics and member of Birmingham 2022
Commonwealth Games Steering Group, said:
"Birmingham has an unparalleled track record in staging major sporting events, including
international athletics such as the Diamond League at Alexander Stadium. We have seen World,
Olympic, Paralympic and Commonwealth champions compete in the stadium and we regularly
see youngsters from sports and community clubs participating at a grassroots level. The enhanced
and refurbished stadium that will result from a Birmingham 2022 Games will help to continue our
sport's legacy and benefit future generations of athletes.
"With the Indoor World Championships returning to Birmingham next year and USA and Jamaica
again choosing Birmingham for their training bases, the City's reputation for having fantastic
facilities, being perfectly located and being welcoming hosts is internationally recognised. As the
City of Running and as home to UK Athletics, I encourage athletes and fans to get behind the
Birmingham 2022 Commonwealth Games bid."
Baroness Tanni Grey-Thompson DBE, 11 x Paralympic Champion and Crossbench
Peer in the House of Lords
Baroness Tanni Grey-Thompson DBE lived in Birmingham for four years, training there ahead of
the Sydney 2000 Paralympic Games:
"I think the Commonwealth Games should come to Birmingham. I trained for Sydney in
Birmingham and it's a really good city that's passionate about sport. It has a lot of great facilities
already so you wouldn't have to build from scratch. And if it's good enough for Usain Bolt…"
Katharine Merry, Olympic Bronze Medallist 400m, Sydney 2000
"There are only 14 cities which host Diamond League athletics every year and Birmingham is one
of them – that is massive. There is no doubt in my mind that there would be no problems handling
a major sport event like the Commonwealth Games."
Nathan Douglas, European Championships and European Indoor Championships
Silver Medallist and 2 x Commonwealth Games competitor, Triple Jump
"It's perfectly placed. It's the heart of the country, transport links are brilliant, and everyone can
get to Birmingham easily. It is also a vibrant city and probably the most diverse city in the
country"
Laura Samuel, Commonwealth Games Silver Medallist and World Junior
Championship Silver Medallist, Triple Jump
"I am backing the bid for Birmingham 2022 and hopefully we can get it. The facilities here are so
amazing, they're world class. We can really get the community involved, around Birchfield
Harriers, around Birmingham, all the children in the schools and the volunteers – it'll be really
good."
Heather Paton, Sprint Hurdler, Birchfield Harriers
"I think it would be an amazing opportunity to have the 2022 Commonwealth Games here.
Birmingham is such a great city, it's at the heart of the UK, it'll bring everybody together and I
think to have a huge crowd here would be amazing, at my home track."
Jake Porter, Sprint Hurdler, Birchfield Harriers
"Having the Commonwealth Games in Birmingham would be a great opportunity for athletes like
myself and the younger generation to be inspired and find their talent in any sport. The
Commonwealth Games is a huge event that's known globally and I think bringing it to
Birmingham – where there's already world class facilities – would be great for Birmingham in the
heart of the country, and in the heart of Birmingham where the Alexander Stadium is based. I'm
100% backing the bid for 2022 Commonwealth Games in Birmingham."
Ian Ward, Deputy Leader Birmingham City Council and Chair, Birmingham
Commonwealth Games Steering Group:
"Hosting the 2022 Commonwealth Games will accelerate Birmingham's existing development
plans for homes, jobs, services and infrastructure. Sitting at the heart of the UK and standing for
the diversity of the Commonwealth, with our population made up over 187 different nationalities
and with 314,000 West Midlands residents born in a Commonwealth country, we are in a strong
position to attract people to the Games and ensure that the benefits of hosting extend from the city
and region, to the UK and Commonwealth.
"Our vision is brought to life through the new logo which positions Birmingham as the heart of the
UK, soul of the Commonwealth. Our logo is open and inviting and its explosion of colour celebrates
Birmingham's super-diversity and youthful energy. Nearly 40% of our population is under 25;
and our pupils speak over 100 different languages, making Birmingham an inclusive and
welcoming host."
How you can support Birmingham 2022:
 Follow us on Twitter (@birminghamcg22)
 Like us on Facebook (Birmingham2022)
 Join in the conversation (#BrumBid2022)