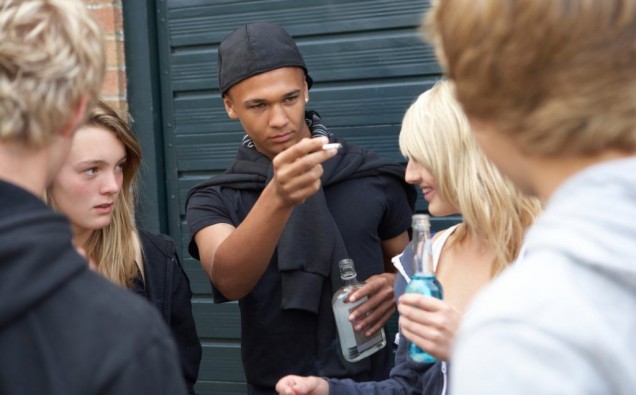 The Ministry of Justice has released new data that shows 283 white children aged between 10 and 17 in the city were given a caution or sentence in 2017/18. This runs in comparison to 396 BAME children during the same period. This has shown that children from an ethnic minority are more susceptible to action from the law in Birmingham than their white peers. 
Put into perspective against the latest population figures, this correlates to one in every 187 white children and one in every 164 BAME children living in the city. Sentences can include designated time in youth custody, community service orders, or fines. 
Experts urged the government to "implement a comprehensive race strategy" to halt this disparity between the treatment of children. 
Further analysis of the results show that the skew widens when the figures for boys and girls are separated; one in every 33 BAME boys compared to one in every 118 white boys were cautioned or sectioned in 2017/8. In direct comparison, the rate is nearly four times for BAME boys than for white boys.  
The results flip for girls, with one in every 883 BAME girls cautioned or sectioned, compared to one in every 498 white girls. 
The findings have been released a year afterwards David Lammy's review into the criminal justice system when treating people from ethnic minorities. Said report contained 35 recommendations to tackle disparities over ethnicity in the system. It highlighted particular concern for the disproportionality of youth sentences, as shown above, as this could mean that young people in custody could become the next generation of offenders. 
In response to the review, the government agreed to the principle of "explain or change" which meant that steps must be taken if an explanation could not be found for this racial discrepancy. Since this, a new team dedicated to youth disproportionality has been established and has issued new guidance on recruitment. 
Despite this, the statistics show little sign of progress 17 months on from the initial report. 
The Human Rights Commission recognised that "the number of children and young people detained in custody has steadily declined, but the proportion of ethnic minority children in our criminal justice system has increased." 
In response to these findings, the Commission stated: "this is a complex issue and it cannot be looked at in isolation. To effectively tackle it we must look at the wider context including educational opportunities, role models and employment prospects." 
The situation in Birmingham mirrors a national trend. Overall in England and Wales, one in every 143 BAME children received a caution or sentence in comparison to one in every 232 white children. 
A government spokesperson said: "Disproportionate outcomes begin before children enter the justice system, so work is underway across the government to understand and address the root causes." 
Jemma Tennison