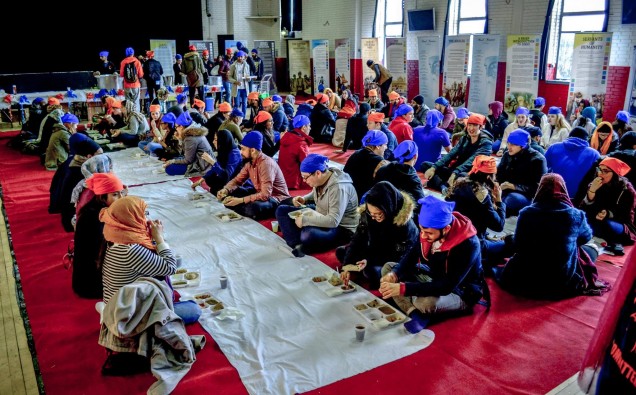 Aston Sikh Society at Aston University is holding their annual event Langar On Campus this Wednesday, serving free hot vegetarian food between 10-4pm. Langar On Campus has been running across many Sikh societies in England sees its 11th year at Aston University.
Langar On Campus marks an important day for Aston Sikh Society as it is one of the biggest events that happen at Aston University every year. Since 2006 Langar On Campus has continuously been shown love by Aston students and Birmingham locals. Last year 1000 people were served food, and Langar on Campus won 'Best Event of the Year' at the Aston SU colours Awards 2016.
As well as serving free food, it is a chance to share knowledge and understanding with those who aren't familiar with the principles of Sikhism. Langar highlights one of Guru Nanak Dev Ji's (First Guru) core teachings: showing equality among all backgrounds, through sharing food together from free kitchens.
Thousands of people are fed through the means of these free kitchens daily, through Gurdwaras in the UK and organisations who endeavour to share Langar in the community.
If you are in Birmingham on Wednesday, please do come down to Aston University, Student Union Hall and enjoy some free food along with others between.