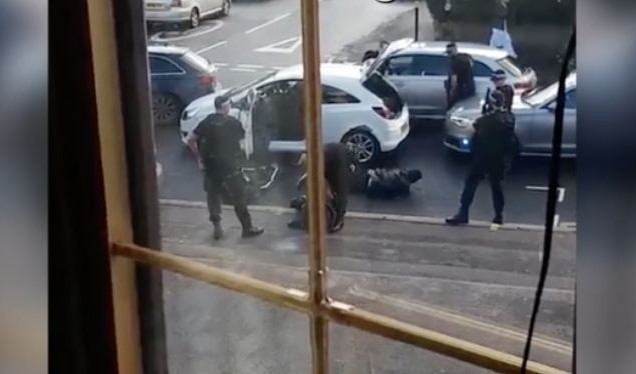 Half a dozen armed police officers have detained five men and recovered a large quantity of drugs and a knife after halting a car in Washwood Heath. Officers utilized unmarked cars to hem in the Vauxhall Corsa at about 1.20pm before arresting the culprits in scenes recorded by a resident.
Officers recovered a lock knife along with a balaclava and large amounts of drugs. One of the suspects was led away from the scene, on the Washwood Heath Road at the junction with Thornton Road. The officers were also witnessed yelling at the suspects to drop down to the ground before leading the men away.
One of the eyewitnesses has said that he had been sitting at his desk working and was warned by the shouting outside. It was a beautiful exciting neighbourhood, but for the wrong reasons sadly. At least six officers were halting the car while inhabitants observed on. This incident occurred at a very busy junction outside a car garage.
A spokesman for West Midlands Police stated that at least five men were detained and a large quantity of drugs was recovered when armed police halted a car in Birmingham.  The police officers stopped the Vauxhall Corsa on Washwood Heath Road at its junction with Thornton Road.
A lock knife and balaclava were recovered, and five men in the car were detained in doubt of possession with intent to supply class A drugs and possession of an invasive weapon.