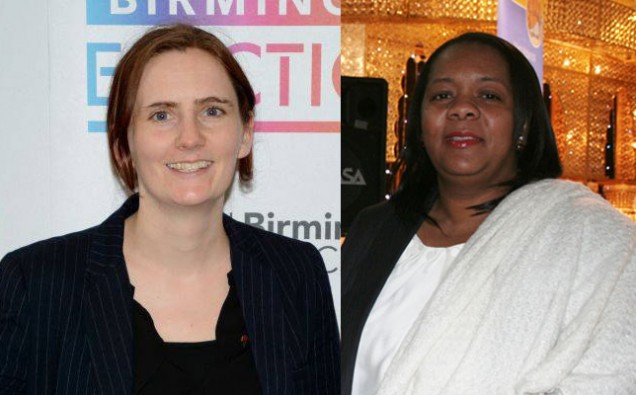 Birmingham will host an intensive leadership programme next week, featuring talks and lectures by a variety of internationally renowned women with a view to inspire a new generation of female leaders.
More than 80 girls from Birmingham and its sister cities around the world were chosen to join the Young Women into Leadership (You WIL) summit (26 July to 2 August 2021), organised by Birmingham City Council in partnership with Aston University and supported by the US Embassy in London.
Championed by Lord Mayor of Birmingham's Deputy, Cllr Yvonne Mosquito and inspired by a similar initiative in Chicago, You WIL is providing an opportunity for girls aged 14 to 16 for leadership development, cross-cultural awareness and civic exchange.
Female representation in government, at both local and national level, is just over a third – and it could take 10 election (50 years) to potentially achieve gender equality. While in business only six of the FTSE 100 companies have a female chief executive.
Of the 83 talented teenagers selected to take part, over half (47) were chosen from schools in Bartley Green, Bordesley Green, Castle Vale, Frankley, Garretts Green, Handsworth, Kings Heath, Sparkbrook and Sutton Coldfield.
Each day all participants will join online sessions led by inspirational women leaders in the field of politics, business, sport, STEM (science, technology, engineering and maths), media and culture.
Speakers will include professional ice dancer Jayne Torvill; Shadow Minister for Domestic Violence and Safeguarding and MP for Birmingham Yardley Jess Phillips; concert pianist Di Xiao; winner of the BBC2 series Astronauts: Do You Have What It Takes? Dr Suzy Imber, Associate Professor in Space Physics at University of Leicester; and Professor Sarah Hainsworth, forensic science expert and executive dean of the College of Engineering and Physical Sciences at Aston University.
Deputy Leader Cllr Brigid Jones and Cllr Mosquito will also share their own experiences as women entering politics and talk about their careers.
Participants will be supported by mentors from Aston University to develop presentations which will be made to US Embassy staff and senior political representatives from Birmingham during a live online session at the end of the week.
The Lord Mayor of Birmingham's Deputy, Cllr Yvonne Mosquito, of Birmingham City Council, said: "The city is proud to provide a platform for You WIL. It's a wonderful opportunity to connect Birmingham's partner cities and generate a community of like-minded young women with aspirations to become future global leaders.

"Our ambition is that the programme will create a legacy by supporting the creation of networks with like-minded young leaders in Birmingham and other cities around the globe, including an alumnae association.

"As the city looks forward to hosting the Commonwealth Games next year, this is another excellent example of how Birmingham is investing in future generations of female leadership."
Saskia Hansen, Deputy Vice-Chancellor (Engagement) at Aston University, said: "Aston University is delighted to be involved in the You WIL programme to promote the ethos of female student mobility and provide an opportunity to connect Birmingham and international students from the city's nine partner cities.

"This is the first in what we hope will be a sustainable programme supported by Birmingham's academic, civic and business community."