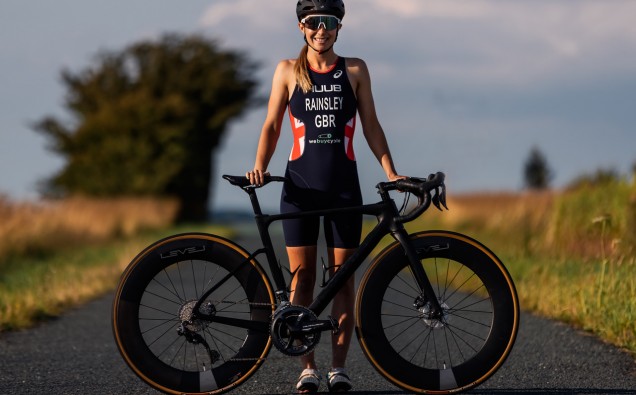 Coventry's Sian Rainsley, one of the few elite athletes in any sport with Crohn's disease, has partnered with Ribble Cycles having stepped up from U23 to elite racing this year as she tarts her three-year campaign to represent team GB in Paris 2024.
Ribble Cycles are backing the British talent with dream bike setup including a Ribble Endurance SL R Series Disc bike and Level 86DB Elite Carbon Clincher Wheelset.
"It's been an incredible year taking the mixed relay gold at the Europeans, but there is so much more to come and working with Ribble I can save energy on the bike and put myself in an even better position going into the run," said Sian. "I can't wait to get into the mix on my new bike."
Sian began triathlon in Coventry at the age of seven and has won medals at both European junior and U23 levels. This year she made her World Championship Series debut coming 13th in Leeds, and then weeks later helped Britain take the European Mixed Relay Gold Medal, as well as coming 7th in the individual race. 
Sian will debut her Ribble in competition this weekend as she competes in the Montreal round of the World Championship series, and its new super sprint eliminator format and hopefully then take on the Edmonton Grand Final a week later.
Later in the year she is aiming for the European Standard Distance Championships and the Hamburg, Bermuda and Abu Dhabi rounds of the World Championship Series.
Sian added; "I love the new bike, it's so fast and feels great. The support from Ribble and recognition of my progress is great for my confidence and I can't wait to put it through its paces in competition this weekend."
Sasha Castling, Head of PR at Ribble Cycles, comments; "As a British brand, we are proud to support the best of British talent. Sian has huge promise for the future, and we hope that our support can play a small but important role in her future success. We look forward to working with her in the months and hopefully years that follow."