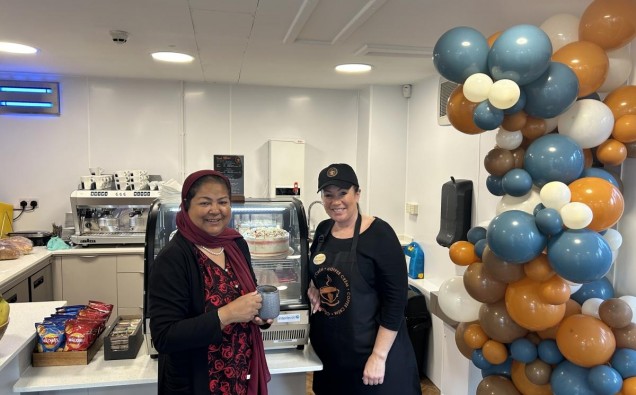 Sandwell Council has reopened the café at the Sandwell Valley crematorium.
The reopening follows feedback received from visitors, families attending services and other stakeholders who have missed the café which unfortunately had to close when the former tenant decided not to renew their lease after more than ten years. Coffee Crèm will now be run by the council's bereavement services catering team and will be open six days a week serving hot and cold drinks, sandwiches, snacks and breakfasts.
While it was closed the facility was completely redecorated with a new kitchen area, flooring, furniture and state of the art coffee machine.
Sandwell Council's Cabinet Member for Public Health and Communities, Councillor Syeda Khatun, said:
"Having spoken to families attending services and other visitors, it's wonderful to be able to reopen a space that allows people to get together to talk about loved ones, perhaps just to sit and remember or have a quiet moment to themselves in a welcoming and understanding space."