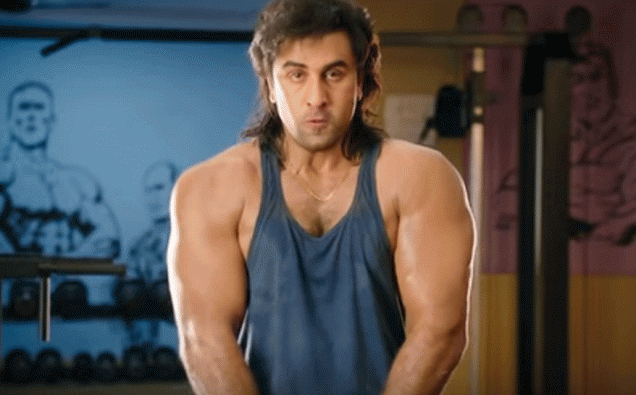 Can you tell us more about your role in your upcoming movie Sanju?
It's the story of an icon – Sanjay Dutt – and the human side to him. It's the story of the fallen hero who kept rising, a story of a father and son, the story of friendships and the mistakes you make and how you learn from those mistakes. There's love, and it's also entertaining.
How does it feel to star in a movie about one of Bollywood's Biggest Stars, Sanjay Dutt?
It is a huge responsibility for me. We are really humble and grateful for the encouragement and feedback we have received so far on the film, but now it's the big task of actually delivering the film to the audience and to give them an experience of a lifetime.
What has to be the biggest challenge you've faced in your career?
I think every day is a challenge. It's a career where you have to constantly survive, constantly change yourself, be part of a different journey of different characters, there are highs, and there are lows – you just have to keep your head on your shoulder, don't let success go to your head, and feel with your heart.
What inspired you to pursue a career in acting?
I went to New York for my further studies, and I attended an acting institute called Lee Strasberg Theatre and Film school. I really liked acting. My ambition was fuelled further when I worked with Sanjay Leela Bhansali in Black as his assistant.
As we know, your dad, Rishi Kapoor, is one of Bollywood's biggest actor's, does this make it easy for you when filming?
Not at all actually. You know there is a sense of responsibility that you have. I mean you have a legacy to live up to. My family has been acting for the last 90 years in Indian cinema, and it's definitely a privilege. I feel blessed to know that I was born into this family, that I could get the opportunities that I have…I don't take this for granted, and I do to my best capabilities.
Which character in Sanju have you enjoyed playing the most?
I enjoyed portraying the romantic side of Sanjay Sir's character because I believe whenever someone is in love they do incredible things in life.
What else can we expect from you in the near future?
I have two very exciting films coming up Bhramastra and Shamshera, both from different genres, with exciting directors, and exciting roles. It's a great opportunity for me to just be a part of good, commercial, successful films.