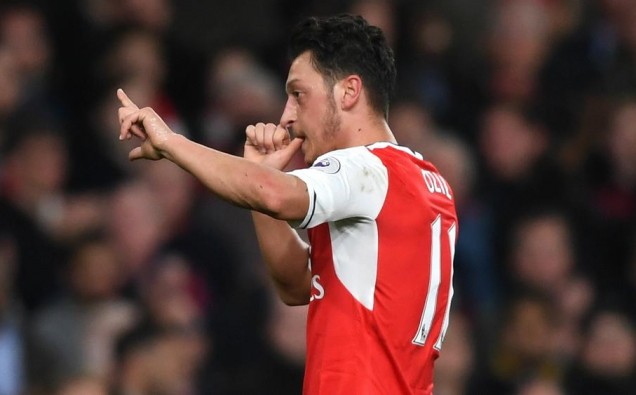 German footballer Mesut Özil's decision to stop playing for his national team over alleged racism and lack of respect may have struck a chord with some of us here in the UK.
The midfielder, a World Cup winner and one of the stars of the national team in recent years, took particular aim at Germany's football association, DFB, accusing it of scapegoating him because of his family's migrant background.
Ozil was born in Germany to a family with Turkish origins. He provoked a storm of criticism from some quarters when he and Ilkay Gündoğan – another German player of Turkish heritage – posed for photos with the Turkish president, Recep Tayyip Erdoğan.
It renewed a row over dual citizenship and national identity just as Germany was preparing to defend the World Cup this year – and we all know how that went!
Germany's failure to even get out of the initial group stages led to fingers, in particular, being pointed at Özil, which partly explains his sentiments in his statement about the DBF and its president Reinhard Grindel.
"In the eyes of Grindel and his supporters, I am German when we win, but I am an immigrant when we lose."
It's a feeling that many people from the ethnic minorities in this country will probably have empathy with. In recent years, the rise of the right wing and the portrayal of minorities has created a perception that those who are different from the majority are somehow to blame for many of this country's ills.
The word integration is bandied about a lot and various initiatives launched to see how minorities can be 'integrated' into British society. So what does integration mean?
Does it mean living in a society with shared values, language, culture, etc. that encourage us to feel and act as part of a wider community? In which case, you'll probably find that the vast majority of people from ethnic backgrounds tick these boxes.
Their children go to school, adults have no choice but to learn English (even if it is limited), they have to obey the law of the land, they work and pay taxes, they co-exist with colleagues and neighbours of different races, religions, colour, gender, etc.
No one denies that there are social problems – and there are plentiful – but instead of berating people, perhaps we should be a bit more tougher with questioning and try to understand why so many from the ethnic minorities feel like Özil – i.e. when they're doing relatively well, they're British but when things are going down the pan they're immigrants.
Just imagine if the national team of the country you were born in was competing on the highest stage – wouldn't you support them to the hilt? Well, there were many people, English-born but with Asian heritage, I chatted to during the World Cup who didn't feel that way at all. They admired England but were supporting someone else.
That's probably where the questions should be directed. Why is that more than half a century after mass immigration into this country, those immigrants and their descendants still don't feel they're accepted as part of mainstream society?
A tweet from another German, Sawsan Chebli, a politician of Palestinian heritage, could easily summarise the feeling of many in the UK today.
"Özil's departure is a confession of failure for our country. Will we ever belong? My doubts are growing by the day. Am I allowed to say that as a state secretary? It is, at any rate, what I feel. And it hurts."
Mohammed Ilyas is the Press & Publicity manager for the Islamic charity Help. The views expressed in this column are his personal opinions.