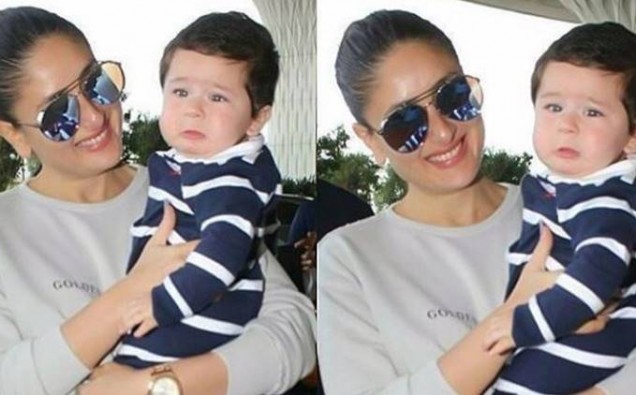 Kareena Kapoor Khan and Saif Ali Khan's son Taimur Ali Khan is probably the most talked about star kid. His beautiful blue eyes and cute cheeks impress us all and
overall his resemblance to his great Nana, Raj Kapoor.
The Royal Baby is 1 year's old today and everyone is very excited to know how the Kapoors are planning to spend Taimur's special birthday. We are all naturally expecting a big bang Bollywood party for the special birthday boy but Kareena Kapoor has other
plans for her little cute pumpkin.
While speaking to the Media Kareena Kapoor revealed that Taimur Ali Khan will not be
having the big shebang Bollywood 1st birthday party. She will be celebrating Taimur's special day with the family only. She said that Taimur will be spending his day with his parents and grandparents. It will be a small intimate event she said. It will not be the typical Bollywood party which everyone had expected as Kareena did not want any interference or attention from the media on her son's special day.
Happy Birthday To Taimur Ali Khan.