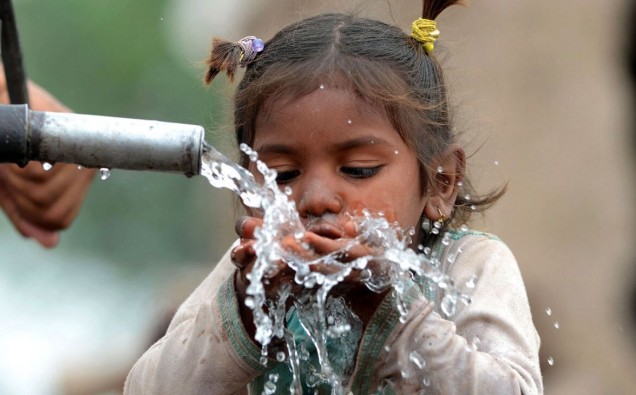 Weeks of scorching heat have tallied up to form the largest period of high-rise temperatures the country has ever seen. With the heat rising up to 50 degrees Celsius in some areas, Asia's third-biggest country has been made to recall its previous heat wave in 2015, which took the lives of over 3.5K of its citizens and those of its neighbouring country Pakistan.  
Now, roughly 2/3 of the region is being affected with the same unbearable weather, and the fatalities only continue to rise. Nearly 50 people were recorded dead due to heat-related causes. In the state of Bihar, 49 people died in just one day, whereas in Aurangabad roughly 40 people were taken into hospital due to sun-stroke. Those who have been hospitalized are mostly the elderly aged over 50, who are struggling to cope with the extreme temperatures.  
Sufferers of sun-stroke are common to experience symptoms of high fever, vomiting, diarrhoea, fainting spells and sunburns. Nitish Kumar, State Chief has declared a compensation of Rs400,000 for the families of the deceased as a result of the heat-wave.  
Schools in some areas have remained closed and locals have been strongly advised not to venture outside of their homes between the hours of 11 am and 4 pm. Thousands have even fled their villages as resources from wells and water pumps have become scarce, streams have dried up and living conditions have been made unbearable. Whilst the rich in society can afford to relocate, it is the poor from underprivileged areas of India that continue to struggle the most.  
In some parts, brief spells of rain have offered respite for the locals. However, in other places, there seems to be no hope of temperatures falling. Instead, inhabitants have chosen to flee their homes with no plans of return until the Monsoon season in August cools things down.  
Thermometers registered 48 degrees Celsius in the Indian capital of New Delhi in recent recordings. Comparatively, in the state of Rajasthan, temperatures peaked at 50 degrees Celsius as residents were forced to suffer through the sweltering heat. 
The Australian organisation Climate Council posted on Twitter that human actions and the global warming dilemma are fuelling the record-breaking extreme weather conditions worldwide. Additionally, Business Insider recorded Eliza Relman's statement that such heat waves in India and other parts of the world may represent the new normal for our planet. 
Manisha Bhanot.