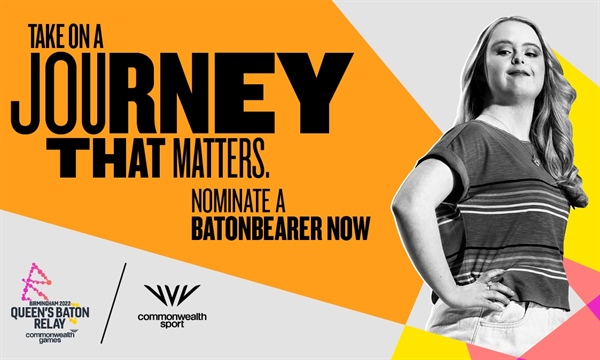 The Birmingham 2022 Commonwealth Games has opened nominations for people who would like to apply to be a Batonbearer for the Queen's Baton Relay in England.
The Queen's Baton Relay will travel to every region in England, before arriving at the Opening Ceremony of the Commonwealth Games on 28 July. Nominations will be open until 14 February.
Councillor Garry Perry, Deputy Leader for Resilient Communities said:
"We have an abundance of people across Walsall who fit the criteria and this has been demonstrated more than ever during the ongoing pandemic.
"To nominate, all you need to do is explain how your nominee is making a difference in their community and why they deserve to take part in this once-in-a-lifetime opportunity.
"Please do get your nominations in before the closing date of 14 February and help to get Walsall on the map."
The criteria for a Batonbearer in England is someone who meets one or more of the following:
Is always willing to take on a challenge and has a unique and inspiring story
Has made a meaningful contribution to sport, education, the arts, culture, or charity
Is a figure of inspiration that positively challenges others to achieve their best
Has taken on a challenge or cause and made a positive impact within their community