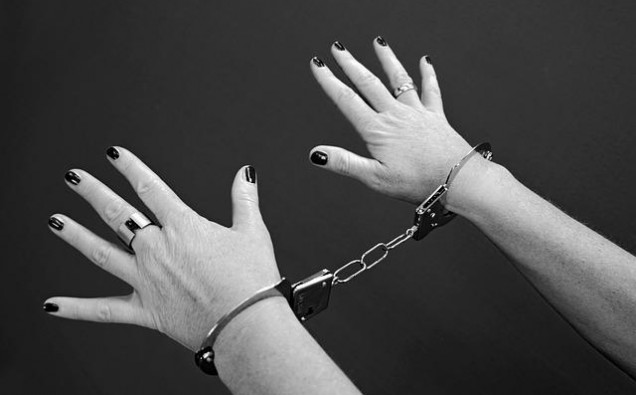 When are the embassies going to take control and stop Diplomats from stealing from and abusing their domestic staff?
As long as the Embassies keep covering up for this morally bankrupt act, it is going to carry on with their support.
Below is a prime example:
Press conference held by Ban Ying group on behalf of Maria Santos on 19th July 2022
A press conference was held in Berlin to highlight a case of modern-day slavery.
Chaired by project co-ordinator Lea Rakovsky, a member of the Ban Ying Group who campaign for the rights of migrant women who have experienced violence, exploitation or human trafficking.
The case in question dealt with Filipino domestic worker Maria Santos (not her real name) who alleges she was a victim at the hands of a diplomat from the Oman Embassy who moved to the Oman Embassy in Berlin in 2018 with a family of six, two adults and four children. A Job which, under the German Employment law, requires two domestic workers. Maria was left on her own to carry out duties that were labour intensive, punishing and an abuse of a decent human being.
Maria had worked with the family for five years in Oman and although complained many times about the heavy workload was promised a better deal if she travelled with them to Germany.
Maria explained to the conference that she signed the contract but was not allowed a copy to keep for her own records. 
She also alleges, "My boss not only kept the contract from me but also demanded that I return part of my salary to him in cash" she said, "As my salary increased over the years, so did the demand to pay back more money".
An example of this was when Maria received her last pay rise to €1604, she had to hand back €654 to her boss.
She has kept phone records and screenshots of texts to prove he took money back from her salary.
The diplomat in question was asked several times to attend meetings to answer the allegations but he refused stating that, 'he denied all that is alleged happened'. Its impossible to take legal action against Diplomats as they will site diplomatic immunity as their shield from prosecution.
Maria continues,
"My typical day began at 6.30am and would not finish until as late as 9pm at night with a two-hour break in between".
Just to put this into context, this is, a horrifying abuse and flagrant disregard of the rights and obligations of domestic workers employed in the Federal Republic of Germany.
Maria had to work 12 hours every day 6am to 3pm then 6pm to 9pm. Plus two hours in the morning of her one day off per month. During Ramadan her work day was 15 hours per day.
That's 74 hours every week (excluding the Ramadan hours) while being paid for 38.5 hours as per the terms of employment.
If you count up the amount of time she worked, without getting paid any overtime, over the 3.5 years worked in Germany, it comes to more than, a staggering 5,700 hours which were unpaid work.
During her time in Germany, she had no holidays (one Sunday off per month) No overtime pay and no public holiday pay.
On a pro rata basis, this work should have gained her more salary, and an estimated further payment due in excess of €70,000.
This is conclusive proof that one person was not enough to carry out the work which Maria was expected to do, also, a very good explanation as to why her Boss would not give her a copy of her contract.
The workload had become too much for Maria and she had several arguments with her boss's wife. "I was told it was my job and I had to do it. She said if I didn't like it, she would send me home" Maria told the conference "I told her I was leaving and went to pack my cases, when I tried to leave, I found the front door had been locked to prevent me going and the boss was called to return home to attend to the problem"
"He, again talked me into staying, promising that things would get better, but they never did, if anything they got worse.
"I finally made up my mind that I was leaving, but the pandemic hit and I could not travel" Maire explained, "but when I eventually was allowed go on vacation in December 2021, I never returned".
"I am angry that such a man in a highly respected position would steal my salary and treat me in such a punishing way with overloaded work and the constant threat of keeping me against my will, telling me I would not work again".
The solicitor for Ban Ying pointed to a similar case of a Ms Wong who brought a diplomat to court in the UK recently. The UK Supreme Court have overturned diplomatic immunity for modern slavery and servitude cases. For the first time an acting diplomat can be sued for these actions. We hope that it paves the way for victims in this situation to hold their exploiters to account as they will no longer be protected by diplomatic immunity.
She encouraged the Journalists present to speak about this case and hopefully Germany would follow suit.
A sad moral aspect of her eight-year stay with the family has impacted on the children she looked after. "I raised those children like they were my own, they told me all their little secrets and it hurt very much to have to leave them as I did. It was their fathers selfish and abusive behaviour that caused the split and I do feel for the children" Maria tearfully and emotionally said.