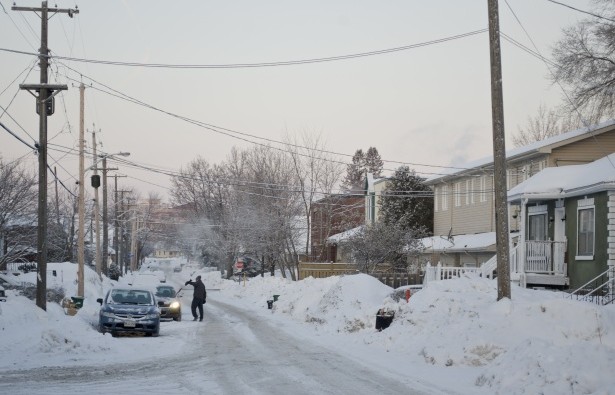 Foot and ankle orthopaedic surgeons advise focusing on lower extremities this winter
ROSEMONT, Ill., Dec. 12, 2018 /PRNewswire/ — The winter months bring snow, ice, and increased foot and ankle injuries, according to foot and ankle orthopaedic surgeons. As we plan for the next couple months of winter weather, the American Orthopaedic Foot & Ankle Society (AOFAS) offers guidance to protect your feet and ankles.
Protect Your Feet and Ankles from Winter Weather
If you live in an area with winter weather, you probably already take measures to protect yourself from the elements. Foot and ankle orthopaedic surgeons advise that you take special precautions for your feet and ankles. When walking outdoors, prevent falls by avoiding surfaces that look wet, and step onto snow or grass to gain traction. Plan on adjusting your pace and walk with shorter steps, bending your knees slightly to maintain your balance.
Your shoes can make a difference as well. "Invest in footwear that provides good traction on all surfaces with a thick sole and cushioning," explains Adam Bitterman, DO, foot and ankle orthopaedic surgeon with Northwell Health Orthopaedic Institute in New York. "Shoes with insulation and full outer coverage prevent cold-related injuries to one's foot and toes." In addition, Dr. Bitterman recommends maintaining your strength around the ankle as it may prevent ligament sprains and fractures.
During the winter months, you may be more at risk for a deficiency in vitamin D, which is vital for maintaining bone health. Research studies have linked low levels of vitamin D to increased chances of fractured or broken bones. Approximately 30 percent of the US population has the deficiency and minimal sun exposure in winter depletes one of the main sources of vitamin D. Patients at risk should speak with an orthopaedic surgeon or primary care physician to check their levels and protect themselves against future injuries.
Even with taking precautionary measures, winter mishaps could still result in foot and ankle injuries, such as an ankle sprain or fracture. A severe sprain can often mask the symptoms of a broken ankle, which include:
Immediate and severe pain
Swelling
Bruising
Tenderness when touched
Inability to put any weight on the injured foot
Deformity, particularly if there is a dislocation as well as a fracture
"It is important to understand that most injuries require assessment by a foot and ankle orthopaedic surgeon, especially those that do not improve with rest, ice, and anti-inflammatories," Dr. Bitterman said. If you hurt your foot or ankle, see a doctor as soon as possible.
Learn more about identifying ankle fractures, caring for a sprained ankle, and the importance of Vitamin D for bone health from FootCareMD.org.