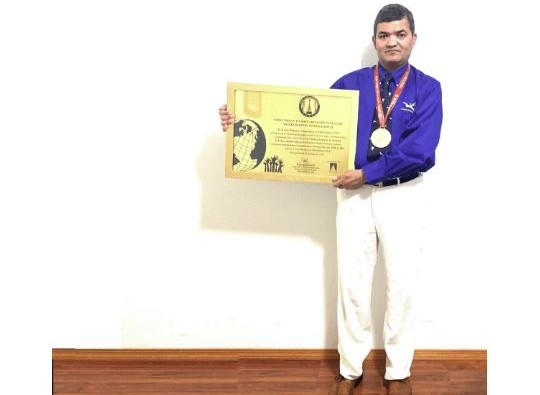 EUR ING Bishnujee Singh. Chartered Professional Engineer and CEO of Cayley Aerospace Inc, Lynnwood, WA, USA. He is the First American Indian Engineer to have obtained 35 Fellow Award as Professional Engineer from various well know International organisations between the year 1996 to 2019, and set a New Record on 4th October 2019 at Lynnwood, Washington, USA.  
He was the winner of the World Record India Gold Medal. He also won the Certificate of World Record Achievement from the World Record India team on October 12, 2019. 
Eur Ing Bishnujee Singh has the distinction of being the First Ever Professional Engineer (Aeronautical) with Engineering Council of India in Aviation history.