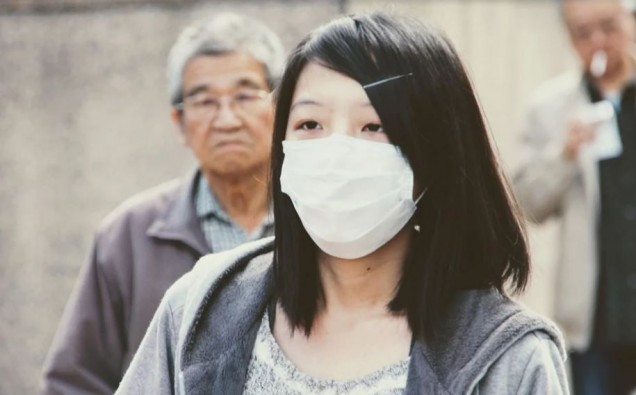 A Salt Lake City-based company is bringing its disease diagnostic and plant and animal genome technologies across the world to help address global health concerns, its CEO says.
Currently, Co-Diagnostics is working to design a test for the new, highly-contagious coronavirus that started in China and is spreading into other countries, Dwight Egan said.
The form of pneumonia has killed six people and infected 291 in China, the Associated Press has reported. One person who returned to Seattle from the city where the virus emerged in China was also hospitalized.
After health officials confirmed the virus is spreading from human-to-human contact, the World Health Organization announced it will hold an emergency committee meeting to determine whether the outbreak warrants being declared a global health crisis, according to the AP.
Egan believes his company's diagnostic test could be developed soon, as its software is "very rapid."
"It's that kind of ability that allows us to quickly take a problem and any kind of a disease or mutation of an existing disease, whether it's RNA or DNA, and to quickly get a solution to it in terms of its diagnosis," Egan said.
The Centres for Disease Control and Prevention also says it has developed a test for the virus. Currently, the test is being performed only at the CDC, but the agency says it will share the tests in "the coming days and weeks."
Co-Diagnostics' test now in the works is one among those that the company of about 50 employees is bringing to communities around the world and in its home state of Utah, according to Egan.
Last year, Co-Diagnostics launched another test, called NAM-W, that the company says uses technology in a faster, more affordable way than traditional tests, allowing mosquito abatement districts to get results within a day. It tests for West Nile, Western equine encephalitis and St. Louis encephalitis.
A Co-Diagnostics PCR testing machine, which is used to detect West Nile Virus and other mosquito-borne diseases, is pictured at the Magna Mosquito Abatement District in Magna on Tuesday, July 23, 2019.
Spenser Heaps, Deseret News
Since then, several districts in Utah have begun using the test, Egan said, and the company also created a test for the deadly Eastern equine encephalitis.
In the agricultural sector, the company signed a deal with prominent diagnostic firm LGC Group to take Co-Diagnostics' technology to customers worldwide in the agriculture industry to help them "produce greater harvest," Egan said.
"Because we have a world that's got a problem in that we've got to double the food supply between now and 2050, we have 30 years to double the food supply in the world. … And our technology is one of the technologies that's being used to engineer plants in a way that will help accomplish that," Egan said.
The company is also selling diagnostic tests in countries like West Africa and India to test for diseases such as malaria and tuberculosis. Its in-vitro diagnostics tests — which search for tuberculosis, hepatitis C and B, malaria and human papillomavirus — were approved by India's regulatory body and are now being placed in hospitals and labs throughout that country, according to Egan.
Co-Diagnostics is also creating blood bank product in India that will test for AIDS, HPV and HCV, Egan said.
"What they're all interested in is the fact that we can do these multiplex tests, and we can do them at a price that is relevant to these developing world markets," he said.