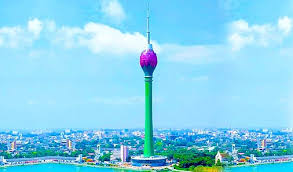 The top of the new structure has the architectural shape of a lotus and has been funded by China 
In Dhaka, Sri Lanka has unveiled the new Lotus Tower, which stands at a total of 350-metres tall. The high-rise sculpture comprises a total of 17 stories and is acclaimed to be the tallest of its kind in South Asia.  
The structure spreads over a total of 30,600 square metres. It is inclusive of a television tower, built-in-hotel, telecommunications museum, and a conference centre. It also has facilities such as restaurants, an observation deck, and a shopping mall. 
 It is hoped that the Lotus Tower will help to increase tourist attraction and bring more commercial revenue to the capital city. At its utmost height, it will look over Colombo and provide an excellent view of Beira Lake.  
The entire project cost a total of $100 million US Dollars and was solely funded by China, one of Sri Lanka's main exportation partners. According to sources, the contract for the construction work was signed off in 2012 by the Chinese government.  
Even though the Tower has not yet been completed, Sri Lanka's president Maithripali Sirisena vouched to open the construction site for public observation.  
'We still have not completed this project, but we decided to go ahead and open sections of the tower that can be accessed by people,' she announced at the unveiling ceremony.  
Delays to the completion of the commercial building were caused as a result of funding issues. This occurred mainly under the former president Mahinda Rajapakse's government around four years ago. During Rajapkse's presidency, the Aerospace Long-March International Trade Co (ALIT) lost some 2 billion rupees. Rapajaske himself argued that China had nominated ALIT and the contract had always been in the partner country's hands.  
However, a Telecommunication Regulatory Commission (TRC) representative stated o the Media that the money had not been misplaced at all. Instead, Sirisena might have been misinformed. The country is still in disagreement over the issue. 
The primary purpose of the Lotus skyscraper is to function as Sri Lanka's 'digital TV tower.' It is partially built out of fully working fibre optic cables for this reason.  
In a statement, Sri Lanka Telecom (SLT) commented that the Lotus Tower marks a turning point in the country's business economy and cultural development.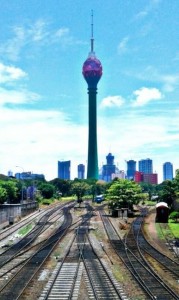 By Manisha Bhanot