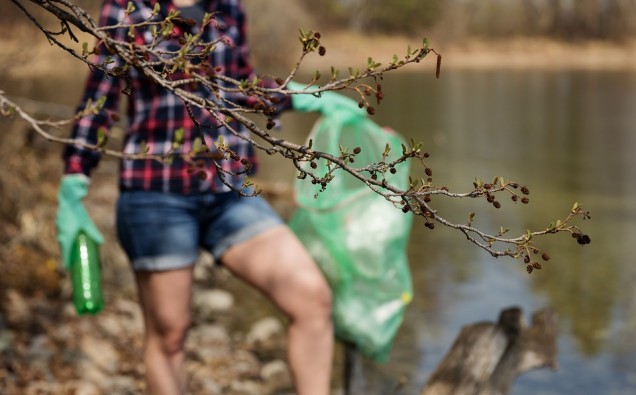 Plastic is one of the significant causes of pollution and has been causing a large environmental hazard in recent times. To combat the onslaught of plastic in our environment, Sri Lanka has come up with a new decision to care for the environment, and also reduce the effect of plastic in our lives.
Sri Lankan officials mentioned recently that the country will soon be banning coloured water bottles made from plastic, and the wrappers put on them. This step has been taken by the government of Sri Lanka to save the environment and prevent it from further harm.
The Information Department of Sri Lanka quoted a statement that was issued by State Minister of Mahaweli Development and Environment Ajith Mannapperuma. The minister revealed that the government had decided to suspend the manufacture of blue-coloured plastic water bottles and plastic wrappers and they have received a positive response. The step was undertaken as the government felt this would aid in protecting the environment of Sri Lanka.
It has been found that a huge amount of these plastic covers are released in our environment. These plastic bottles and wrappers take a very long time to degrade. Around two hundred to three hundred years is the time one needs to break-down its composite materials completely. The minister also expressed concern over the fact why water bottles manufacturing companies used non-degradable plastic wrappers for their sealed bottles of water.
Water bottles are mostly coloured for the sole purpose to attract the eye of the buyer. However, the main disadvantage of such bottles is that one cannot recycle them. The government have now instructed the manufacturers to make transparent bottles so that they are not harmful to the environment.
The government of Sri Lanka will be coming up with a new project which will aid in recycling the transparent water bottles. It was also mentioned that the thread that people use for sewing purposes could also be made from the plastic water bottles that will be recycled. The project has already begun in Gampaha which is located on the outskirts of Colombo, the capital of Sri Lanka.
With such significant steps taken up by the Government of Sri Lanka to combat the plastic pollution, it will indeed be motivational and an eye opener for the other countries. It is hoped that they will also do their bit to curb plastic pollution and take the right steps to benefit the environment.
By Priyanka Dutta