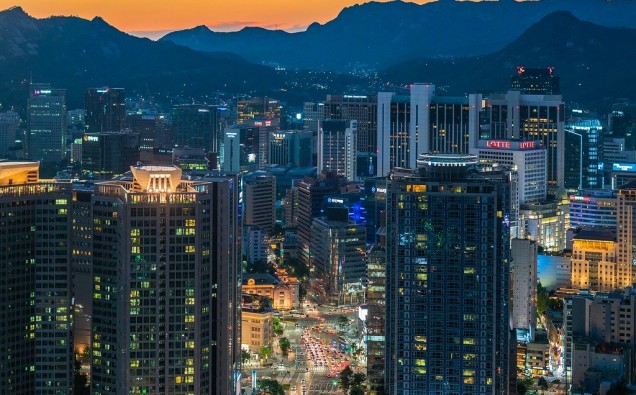 Health authorities in South Korea reported fewer then 100 new coronavirus cases for a third day in a row as the main focus is now on the South Korean churches, which are the main points of concern for the South Korean officials.
"The [Korea Centers for Disease Control and Prevention] is witnessing a decrease in confirmed cases," Vice Health Minister Kim Gang-lip said at a briefing Tuesday. "However, we believe this is a critical time as we are seeing sporadic outbreaks at religious facilities, nursing homes and other small facilities."
A confirmed 51 cases have been connected to the River of Grace Church in Seongnam, Gyeonggi Province, with many believing salt water spray could help cure the virus.
"This outbreak at the church in Seongnam happened because there was a mass gathering inside a very limited place, and they also had the misinformation of spraying saltwater in their mouths in order to be sanitized," Kim said.
The vice health minister added that officials were concluding an investigation of all members who attended Sunday services at the church on March 1 and 8 and warned that the number of confirmed cases could rise.