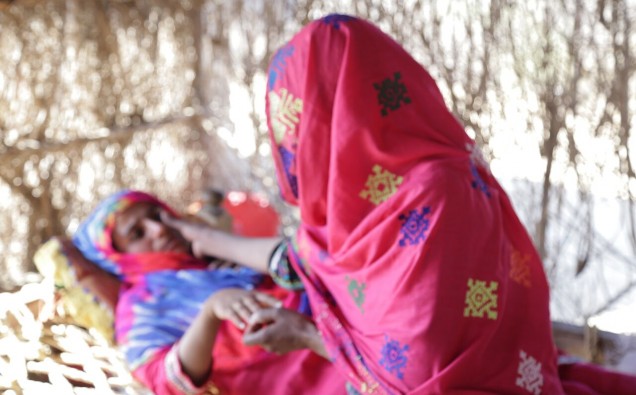 Penny Appeal secures UK Aid Match funding and is delighted to announce the launch of the new Fragile Lives appeal to support some of the most fragile and vulnerable mothers and babies in Pakistan and Kenya. 
UK Aid Match is a grant from the government whereby every donation is matched pound for pound, up to £2 million. For Penny Appeal, this means every donation for the upcoming Fragile Lives appeal will be DOUBLED, up to £2 million. 
All donations this summer will have double the impact thanks to the UK government who will be matching all donations, until 9th June. Public donations will be supporting a life-saving appeal in Pakistan, providing essential medical care, maternal healthcare and nutrition services for pregnant and lactating women, and babies and small children. Donations will help support over 200,000 vulnerable mothers and babies living in rural Sindh, Pakistan. Match-funding from the UK government will be contributing to a similar project in rural Wajir in Kenya, supporting over 400,000 people access better medical services, maternal healthcare, child nutrition and screening services.  
In Pakistan, almost 1 in every 10 babies born die before their first birthday, and 14,000 Pakistani women die during childbirth every year. In Kenya, over 1 in every 20 children die before they turn 5 years old. Kenya also has one of the worst Maternal Mortality Rates in the world. Many of these deaths are preventable with the help of good education, medicine and support. 
Sitara Begum, a young woman from rural Tharparkar in Sindh is testament to why such a project is necessary and life-changing in the region. Since Sitara lives in such a remote area, it's almost impossible for her to get to a hospital as there are no medical facilities nearby. She has had to give birth in dangerous and unsanitary conditions at home.  
Sanitation is one of the most important factors in keeping mums and babies safe – the Fragile Lives Home Delivery Kits include vital basic equipment, fresh towels, female sanitation items, and baby wraps. This would dramatically reduce the risk of poor sanitation. Both of Sitara's births have been premature, and without any medical facilities, her babies have just not been able to survive.  
Through the Fragile Lives Centres, Sitara would be able to receive quality medical care with specialists on hand to help nurse premature and fragile babies back to health. The hope is that Sitara will never has to go through the heartbreak of losing a baby again.  
Aamer Naeem, Penny Appeal CEO says: "We are delighted to be launching such a powerful and impactful programme that will provide long-term, life-changing support to communities in Pakistan and Kenya. We are overjoyed to be working closely with the UK government to facilitate real and positive change for mothers and babies, which will help determine the strength and success of future generations. With UK Aid Match, our donor's support will be making double the impact."  
International Development Secretary, Penny Mordaunt MP says: "This is a great example of the sort of development approach that changes lives for the better. It is very important to work closely with local and national governments across the globe to enhance capacity and skills, as well as reaching out deep inside communities to make lasting change. Supporting mothers and babies will affect entire communities for generations to come."