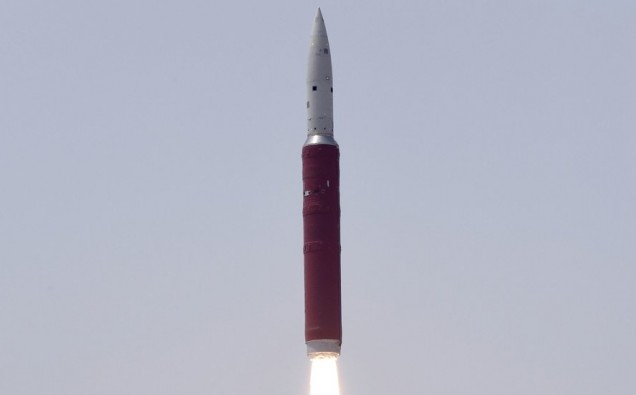 India prime minister, Narendra Modi announced operation 'Mission Shakti' which shot down a live satellite, one of which a foreign ministry source stated was "one of India's existing satellites operating in lower orbit." The mini-satellite had been lowered in orbit a month ago, most likely for this test.
Mr. Modi's successful test resulted in him arguing that the test has now made India part of a "super league" of nations alongside the US, Russia, and China. As the general elections in India are upcoming, questions have been raised about the timing of the test as under Indian law, the government is not permitted to announce any political or policy changes which may be viewed as seeking to win votes. However, NDTV's science editor claims that this is not the case with the new missile technology and states "That India had the ability to do this [which] was already very well known."
The ex-chief of the Indian space agency, Madhavan Nair, stated "Mr. Modi has chosen to take this step… to show that we have capabilities in this area." He expanded in saying that India is now able to respond in a "timely manner" if another country was to target India's satellites. He concluded by describing the test as a "great achievement for the country." Although general elections are fast approaching in India, if the government makes announcements about national security, they do not need permission from the Election Commission.
Following India's conflict with Pakistan in February, Mr. Modi who is seeking re-election has made national security one of the most significant election issues.
The announcement about the new missile technology came weeks after India was involved in aerial clashes with Pakistan over the border of Kashmir. However, the prime minister commented, "This new technology is not directed against any particular country."
However, the senior Samajwadi Party leader, Ram Gopal Yadav had accused Mr. Modi of carrying out the Pulwama terror attack to gain votes. The Pulwama attack took place on February 14th and killed at least 40 CRPF jawans. The attack was conducted by suicide bomber Jaish-e-Mohammed who had filled a vehicle with over 100kg of explosives into a bus within the Pulwama district. The attack left the nation in a state of horror and shock as the incident is one of the deadliest which has taken place in Kashmir for over three decades.
In a result of this incident, Mr. Modi gave permission to the security forces to fight back with an equal force that killed 40 paramilitary troops. Ram Gopal Yadav commented on Modi's involvement in the attack and argued the Modi government had "killed" security troopers in order to serve his political interests. He continued in stating "Paramilitary jawans are unhappy with the government. Jawans were killed for votes."
Uttar Pradesh Chief Minister, Yogi Adityanath, demands an apology from Ram Gopal Yadav's comments. He stated "This is an attempt to demoralise security forces, he [Yadav] must apologise. He further expanded on his point in naming Yadav's comments as "a big example of dirty politics… He must apologise for this comment that can weaken the morale of Jawans."
Furthermore, soon after the attacks, Finance Minister Arun Jaitley revealed that India is removing Pakistan from the "Most Favoured Nation" status. This will further decrease trade ties between both nations.
Navkiran Bains