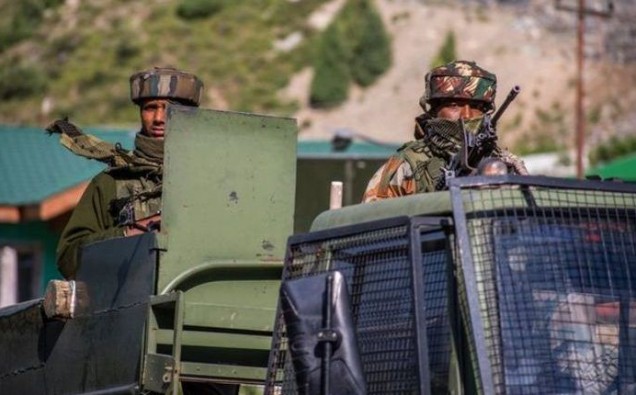 The heavy Pakistani firing and shelling were reported along the Line of Control (LoC) which marks the effective boundary between India and Pakistan. The heavy cross-border shelling by Pakistani troops marks yet another breach of the ceasefire agreed between the two states, according to an Indian observer. 
Pakistani troops opened fire along the LoC in Poonch district's Krishna Ghati sector and Rajouri's Nowshera sector, officials said. 
An Indian army jawan, who was guarding a forward post, was critically injured after being hit by cross-border shelling in the Nowshera sector. 
The junior soldier later died of his injuries. 
He is the fourth army personnel to be killed by Pakistani firing along the LoC in Rajouri and Poonch this month. 
Two soldiers were killed in Rajouri district on June 4 and 10, while another young soldier died after being hit by cross-border firing in Poonch. 
Today's unprovoked firing is just one of a string of attacks along the border of Jammu and Kashmir in recent months. 
So far Pakistan has violated the ceasefire agreement, signed by the two countries in October 2003, over 2,000 times this year. 
Last year, there were 3,168 ceasefire violations and 1,629 in 2018. 
According to a statement issued by the Foreign Office, Indian Charge d'Affaires Gaurav Ahluwalia was summoned by Director General Zahid Hafeez Chaudhri to protest the "indiscriminate and unprovoked" firing by the Indian forces in in Hajipir and Bedori sectors of the LoC. 
The summons was called after a 13-year-old civilian was killed in the crossfire. 
Kashmir has been an area of contention between India and Pakistan for more than 50 years. 
The LoC currently divides the region in two, with one part governed by India and the other by Pakistan. 
India is keen to formalise the divide and make it the accepted international boundary. 
The US and UK have also backed the move to turn the LoC into an internationally-recognised frontier. 
But Pakistan and Kashmiri activists reject this plan because they both want greater control over the region. 
Pakistan also shares unease that if the border was finalised, the predominantly Muslim Kashmir Valley would remain as part of India.