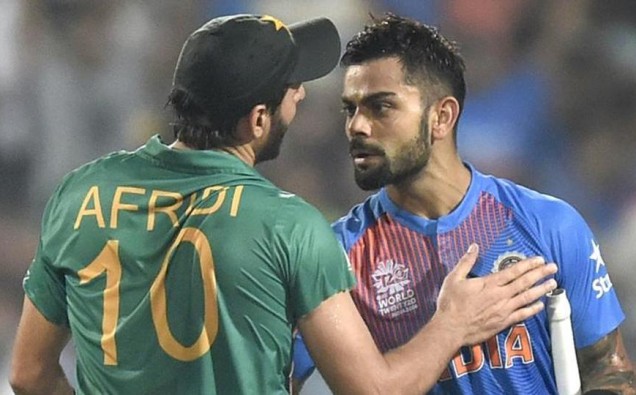 Indian crickets have hit back at Afridi over his tweets on the Indian administrated Kashmir. Shahid Afraid tweeted 'Appalling and worrisome situation ongoing in the Indian Occupied Kashmir. Innocents being shot down by oppressive regime to clamp voice of self determination & independence. Wonder where is the @UN & other int bodies & why aren't they making efforts to stop this bloodshed?
The tweet met with fierce response's from many Indians as well as famous Indian cricketers such as Sachin Tendulkar, Virat Kohli, Kapil Dev and Suresh Raina.
Sachin Tendulkar was critical of Afridi by saying "We have got capable people to manage and run our country. No outsider needs to know or tell us what we need to do," the legendary batsman retorted.
Virat Kohli was softer in his approach to criticising Afridi by stressing that he could "never support" anything that harms Indian interests.
"As an Indian, you want to express what is best for your nation, and my interests are always for the benefit of our nation. If anything opposes it, I would never support it for sure," he said.
"But having said that, it's a very personal choice for someone to comment on certain issues. Unless I have total knowledge of the issues and the intricacies of it I don't engage in it, but definitely your priority stays with your nation," he added.
Former captain Kapil Dev wondered why Afridi was being given importance.
"Who is he? Why are we giving importance to him? We should not be giving importance to certain people," he said.
Shahid Afridi did have support coming from Pakistani cricketer-turned-politician Imran Khan who in a similar tweet said ""The people of Pakistan stand with the Kashmiris democratic struggle for self-determination.
The apparent reason for Afridi's tweet came after the Indian military announced that they had killed 12 'terrorists' in a recent operation in which four individuals were killed.